Scan with MonkeyWee App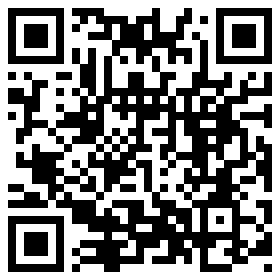 Xuan Xin Buffet Steamboat
The combination of red and yellow colour projected with the soft and yellowish downlights on the wooden furniture, portrays the concept of warmth for steamboat dining. Bespite the warm colours and lightings being used, the cooling interior with air-conditioning system has made the entire space a total balance.
Xuan Xin provides you over 100 types of fresh seafood, meat, mixed vegetables to choose from. Free flow of juices and ice cream. Hot dishes such as fried chicken, fried rice, fried noodles, spring roll, salted fish deep fried bean curd, mushroom braised with chicken feet and dessert such as sweet red bean soup, barley fu chok.
The crystal clear soup, Thai tom yam soup, Ocean king soup, and Chinese Porridge soup are the choices for the customers to dip their selected raw food. The Chinese Porridge soup is the most Promoted soup in Xuan Xin. Using the Thai fragrant rice adds on the specially made seasoning by the slow fire to cook down.
Category

Bbq/Steamboat

Address

101, Jalan Tanjung Tokong, Tanjung Tokong, Penang

Phone Contact

604 899 6833

Website

Latitude

5.453352229955123

Longitude

100.3066269616669

Operation Hours

Monday

05:00:00 PM - 12:00:00 AM


Tuesday

05:00:00 PM - 12:00:00 AM


Wednesday

05:00:00 PM - 12:00:00 AM


Thursday

05:00:00 PM - 12:00:00 AM


Friday

05:00:00 PM - 12:00:00 AM


Saturday

05:00:00 PM - 12:00:00 AM


Sunday

05:00:00 PM - 12:00:00 AM
12:00:00 PM - 03:00:00 PM

Aza Aza Starvil is a new Korean Restaurnt nearby Bayan Lepas, Quessbay area.
We Can Sdn. Bhd. was established in May 2006. In Year 2007, we
Enjoy all you can eat buffet at it's best at Yea Japanese BBQ
Conveniently located in Queensbay Mall, the restaurant serves as a pit stop to
Golden Gate Steamboat have been around in Penang for some time. They emphasize
The menu features a range of authentic Vietnamese dishes and popular dishes among
Famous Bowl had most of its dishes served in a bowl, instead of
Daorae operates by the motto 'the customers is always right', thus their main
This restaurant specialises in beef steamboat and some may recall that it was
Home to discerning business and leisure travellers, the Berjaya Penang Hotel is conveniently
Blog Reviews
Be the first to submit blog post for Xuan Xin Buffet Steamboat