Scan with MonkeyWee App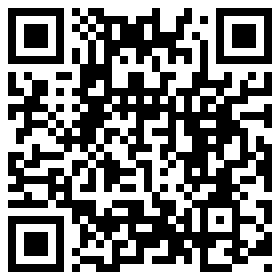 Old Town White Coffee
The Old Town White Coffee, OTWC is the largest kopitiam restaurant chain in Malaysia. Its main headquarters is in Ipoh, Perak, Malaysia.
Whether you are just taking a leisurely sip of white coffee or tucking into a delicious plate of Malaysian nasi lemak, the ambience of any OLD TOWN gives that unmistakable air and sense of warmth and camaraderie.

It's simple pleasures made memorable in the company of families and friends. At any time of the day, it is a melting pot of activities, alive with both the young and the old, partaking a break, having chit chats and exchanging ideas together.
Category

Cafe

Address

10-C-20 & 21, Precinct 10, Jalan Tanjung Tokong, Tanjung Tokong, Penang

Email

wecare@oldtown.com.my

Website

Latitude

5.449624801955483

Longitude

100.30572573943789

Operation Hours

| | |
| --- | --- |
| Monday | 08:00:00 AM - 01:00:00 AM |
| Tuesday | 08:00:00 AM - 01:00:00 AM |
| Wednesday | 08:00:00 AM - 01:00:00 AM |
| Thursday | 08:00:00 AM - 01:00:00 AM |
| Friday | 08:00:00 AM - 01:00:00 AM |
| Saturday | 08:00:00 AM - 01:00:00 AM |
| Sunday | 08:00:00 AM - 01:00:00 AM |
Located at the new wing of Gurney Plaza, Manila Place offers a simple
Our specialties are innovative original local cuisine prepared by our professional chef with
A lifestyle cafe chain, Secret Recipe has become a household name by serving
Delicious started as a cozy tearoom in Kuala Lumpur serving tasty and wholesome
We are bread of love, fresh and sizzling from the oven, strong and
Coffee Bean has been serving their customers the best coffees and teas from
At Pacific Coffee, we have a passion for coffee and are committed to
Behind 50 at Love Lane is started by 3 buddies who have a
Satay Hut & Cupcake Cafe is a place where you can treat yourself
We are proud to announce the opening of our fast food outlets that
Blog Reviews
Be the first to submit blog post for Old Town White Coffee