Scan with MonkeyWee App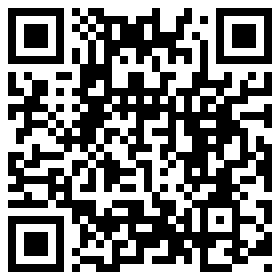 Old Town White Coffee
The Old Town White Coffee, OTWC is the largest kopitiam restaurant chain in Malaysia. Its main headquarters is in Ipoh, Perak, Malaysia.
Whether you are just taking a leisurely sip of white coffee or tucking into a delicious plate of Malaysian nasi lemak, the ambience of any OLD TOWN gives that unmistakable air and sense of warmth and camaraderie.

It's simple pleasures made memorable in the company of families and friends. At any time of the day, it is a melting pot of activities, alive with both the young and the old, partaking a break, having chit chats and exchanging ideas together.
Category

Cafe

Address

10-C-20 & 21, Precinct 10, Jalan Tanjung Tokong, Tanjung Tokong, Penang

Email

wecare@oldtown.com.my

Website

Latitude

5.449624801955483

Longitude

100.30572573943789

Operation Hours

| | |
| --- | --- |
| Monday | 08:00:00 AM - 01:00:00 AM |
| Tuesday | 08:00:00 AM - 01:00:00 AM |
| Wednesday | 08:00:00 AM - 01:00:00 AM |
| Thursday | 08:00:00 AM - 01:00:00 AM |
| Friday | 08:00:00 AM - 01:00:00 AM |
| Saturday | 08:00:00 AM - 01:00:00 AM |
| Sunday | 08:00:00 AM - 01:00:00 AM |
Winter Warmers adopted the closed concept that provides a peace and tranquil atmosphere
Tari Cafe is just along Jalan Tanjung Tokong and you can never miss
Coffee Bean has been serving their customers the best coffees and teas from
Starbucks have above all pride itself on the quality of their products.A haven
Bread History is a renowned store serving the freshest of breads and delicious
At night, Portofino is the perfect hang-out place for families, friends or couples.
Named for the year that the E&O Hotel was established, 1885 offers classical
Our specialties are innovative original local cuisine prepared by our professional chef with
Ice Happy Food is located just beside Giant. They offer food rangind from
A restaurant offering chinese food, dim sum, and also japanese cuisine... quite a variety.
Blog Reviews
Be the first to submit blog post for Old Town White Coffee