Scan with MonkeyWee App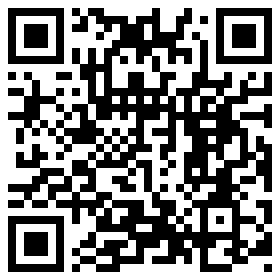 Pang (Hainan) Seafood
Restaurateur has been Hainanese's talent since their migration to the South East Asia. Without exception, Mr. Lim See Pang was among the well-known Hainanese cooks after he set the foot at Teluk Bahang, Penang some fifty years ago. He opened a coffee shop named "Ah Pang Café" served toasted bread, hot coffee, cakes etc. it later became the neighborhood's favorite breakfast and afternoon tea shop.
With the development of the tourism in the area, construction of the Mutiara Hotel during late '80s brought in construction workers, who stayed in Teluk Bahang. It led to a demand for meals around the workplace. As such "Ah Pang Café" began to cater the needs, serving quick lunch like fried rice, fried noodles, hot noodle soup, steering its changes to serve more variety.
The progressive changes in "Ah Pang Café" was also contributed by its location being situated on a hill and facing the sea. The geographical attribute attracted tourists as well as local hikers who frequented "Ah Pang Café" for coffee and snacks after their hike. With encouragement of its patrons "Ah Pang Café" began to look into the advantage of being located in a fishing village having a daily harvest of fresh fishes and prawns. It thus began the venture into serving seafood.
For the past ten years, not only Teluk Bahang residents but also tourists have been regular customers of "Ah Pang Café". Once there was a Singapore tourist, well satisfied with the food served, wrote to a local newspaper on his commentary. Since then many Singaporean came looking for "Ah Pang Café".
For an upgrade of facilities, two years ago (year 2007), "Ah Pang Seafood Restaurant" relocated to Tanjung Bungah. Without luxurious décor, but based on comfortable surroundings, ambience, and tasty food "Pang (Hainan) Seafood" was established. Although there was no elaborate opening, "Pang (Hainan) Seafood" continued to attract passers-by as well as retained its regular customers from far and near.
Category

Restaurant

Address

501 K&L, Jalan Tanjung Bungah, Tanjung Bungah, Penang

Phone Contact

604 899 4863

Website

Latitude

5.462708079024251

Longitude

100.30318300529177

Operation Hours

Monday

11:30:00 AM - 02:30:00 PM
06:00:00 PM - 10:00:00 PM


Tuesday

06:00:00 PM - 10:00:00 PM
11:30:00 AM - 02:30:00 PM


Wednesday

11:30:00 AM - 02:30:00 PM
06:00:00 PM - 10:00:00 PM


Thursday

11:30:00 AM - 02:30:00 PM
06:00:00 PM - 10:00:00 PM


Friday

11:30:00 AM - 02:30:00 PM
06:00:00 PM - 10:00:00 PM


Saturday

06:00:00 PM - 10:00:00 PM
11:30:00 AM - 02:30:00 PM


Sunday

11:30:00 AM - 02:30:00 PM
06:00:00 PM - 10:00:00 PM

James Foo & Family Western Food is quite famous in Penang. This is
77 Famous Curry Fish Head Restaurant is actually an old bungalow house which
First franchise outlet in Penang for Lunarich Malaysia Pizza & PastaLUNARICH restaurant serves
The T-Bowl (Toilet Bowl) Restaurant was established on 18th Feb 2008 at 3rd
Banquet is the sister restaurant to Cafe Caf. It is utterly feminine in
A well-presented meal is a feast for the eyes, lifting spirits after long
Enjoy a heartfelt meal at Javries Restaurante and Pizzeria as they offer good
Azuma is the latest Japanese Restaurant which opens its door on 27th December
A no-frills restaurant, this outlet has an extensive menu featuring over 100 items
Goh Teo Kee is one of the Teochew Restaurants located along Gurney Drive.
Blog Reviews
Be the first to submit blog post for Pang (Hainan) Seafood