Scan with MonkeyWee App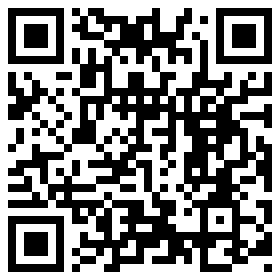 BeerBQ Bistro
BeerBQ Bistro is a place for food and beer pairing! It is a great joint for folks to chill and be comfortable, while enjoying great BBQ food that matched with soothing beers and relax with music.
The Bistro serves Beer Cuisine food. We cook our food with beer! Carefully selected Beer is included in our special BBQ ingredients to enhance the flavor when grilled. We are the only bistros in the neighborhood that brings you the flavors of Western and Eastern combination in our signature Beer BBQ Pork Ribs, Beer BBQ Beef, Beer BBQ chicken, and Beer BBQ seafood.
Our bar serves a wide range of selected imported beers to pair them with our Bistro Menu and BBQ Food. BeerBQ Bistro hopes to bring you a new experience of enjoying beers by pairing it with your food!
Besides providing a comfortable ambience for good dining experience, we also offer good quality sound systems for our guest to feel entertained while listening to music. LCD TV's are installed for sports events and entertainment. Wifi are also provided to keep guest entertained with their electronic gadgets.
Category

Restaurant & Bar

Address

Precinct 10, Jalan Tanjung Tokong, Tanjung Tokong, Penang

Phone Contact

604 890 5157

Email

beerbq.bistro@gmail.com

Latitude

5.449624801955483

Longitude

100.30572573943789

Operation Hours

| | |
| --- | --- |
| Monday | 11:00:00 AM - 01:00:00 AM |
| Tuesday | 11:00:00 AM - 01:00:00 AM |
| Wednesday | 11:00:00 AM - 01:00:00 AM |
| Thursday | 11:00:00 AM - 01:00:00 AM |
| Friday | 11:00:00 AM - 02:00:00 AM |
| Saturday | 11:00:00 AM - 02:00:00 AM |
| Sunday | 11:00:00 AM - 01:00:00 AM |
Gaya's Beach Side Bar & Restaurant by a pool side service offers delightful
A favourite son of County Mayo, Ireland, Liam Healy and his team launched
T.G.I Friday's™ is an international chain focusing on casual dining, with over 1000
Albion opened its doors in 2010 and has since been delighting Malaysian diners
It is one of the first Bulgarian restaurants in Penang. The restaurant decorates
With authenticity and great taste in mind, Brussels Beer Café has brought Belgium
"A venue where you can eat, play and party!" Sixty9ine, Mansion by
Chili's Grill & Bar is a leading casual dining restaurant chain with a
A welcoming family-run bagrill serving big hearty portions of traditional Irish and English
The Library is a gastropub with its thematic interior and is a great
Blog Reviews
Be the first to submit blog post for BeerBQ Bistro