Scan with MonkeyWee App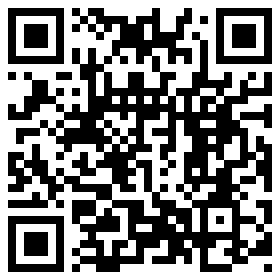 Goku Raku Ramen
Over the century, the Ramen was developed into various styles. Different regions of Japan created their own specialty, based on distinct soup types. In northern areas such as Sapporo, the Miso soup is a popular choice for ramen, whereas in southern districts like Hakata and Tokyo, the Tonkotsu (pork-based) broth and soy-flavoured ramen dishes are preferred by the locals.
At Goku Raku Ramen, we are introduced to the "Horikiri Style" ramen, discovered by noted Ramen connoisseur, Mr. Teruhisa Shimizu. The unique style meshes well with the palatable pork, chicken and fish mixed broth, as well as the Shio (salt) and Shoyu (Japanese soy sauce) soup base made especially by the chef. Our broths are simmered to perfection for 48 hours to bring out its exquisite taste and our ramen are made fresh daily with our ramen-making machine.
Category

Restaurant

Address

163-D-1-05, Gurney Paragon Mall, Gurney Drive, Georgetown, Penang

Phone Contact

604 226 0961

Website

Latitude

5.437048566965269

Longitude

100.31156759067232

Operation Hours

| | |
| --- | --- |
| Monday | 10:00:00 AM - 10:00:00 PM |
| Tuesday | 10:00:00 AM - 10:00:00 PM |
| Wednesday | 10:00:00 AM - 10:00:00 PM |
| Thursday | 10:00:00 AM - 10:00:00 PM |
| Friday | 10:00:00 AM - 10:00:00 PM |
| Saturday | 10:00:00 AM - 10:00:00 PM |
| Sunday | 10:00:00 AM - 10:00:00 PM |
If you're looking for a taste of Middle Eastern cuisine, you can't go
Dragon-i is a shanghainese concept restaurant. It's under the same company with Canton-i.
Aunties Ssam restaurant serves Chinese cuisine but with a few twists thrown in.
Sushi Zento is one of the latest Sushi outlets in Penang by BFG.
A modern day restaurant laced with traditional Nyonya decor serving home-made Nyonya food,
People everywhere appreciate good food. Our belief that gourmet cuisine should come with
Bali Hai Seafood Market offers a spectrum of seafood cuisine in the comfort
Irrawaddy Fine Foods is Penang's first New York style delicatessen.

We provide
A no-frills restaurant, this outlet has an extensive menu featuring over 100 items
James Foo & Family Western Food is quite famous in Penang. This is
Blog Reviews
Be the first to submit blog post for Goku Raku Ramen