Scan with MonkeyWee App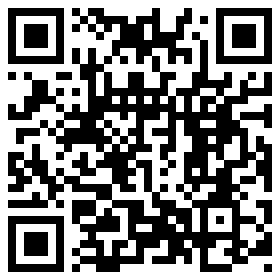 Goku Raku Ramen
Over the century, the Ramen was developed into various styles. Different regions of Japan created their own specialty, based on distinct soup types. In northern areas such as Sapporo, the Miso soup is a popular choice for ramen, whereas in southern districts like Hakata and Tokyo, the Tonkotsu (pork-based) broth and soy-flavoured ramen dishes are preferred by the locals.
At Goku Raku Ramen, we are introduced to the "Horikiri Style" ramen, discovered by noted Ramen connoisseur, Mr. Teruhisa Shimizu. The unique style meshes well with the palatable pork, chicken and fish mixed broth, as well as the Shio (salt) and Shoyu (Japanese soy sauce) soup base made especially by the chef. Our broths are simmered to perfection for 48 hours to bring out its exquisite taste and our ramen are made fresh daily with our ramen-making machine.
Category

Restaurant

Address

163-D-1-05, Gurney Paragon Mall, Gurney Drive, Georgetown, Penang

Phone Contact

604 226 0961

Website

Latitude

5.437048566965269

Longitude

100.31156759067232

Operation Hours

| | |
| --- | --- |
| Monday | 10:00:00 AM - 10:00:00 PM |
| Tuesday | 10:00:00 AM - 10:00:00 PM |
| Wednesday | 10:00:00 AM - 10:00:00 PM |
| Thursday | 10:00:00 AM - 10:00:00 PM |
| Friday | 10:00:00 AM - 10:00:00 PM |
| Saturday | 10:00:00 AM - 10:00:00 PM |
| Sunday | 10:00:00 AM - 10:00:00 PM |
Oriental Seafood is a true seafood pioneer in the Pearl of Orient. Throughout
Canton-i finally opened their doors at the ground floor of Queensbay Mall, Penang.
This restaurant cum museum is the former home of the late Yeap Chor
Most speak of love, but only one man bestowed the most enchanting of
Edo Ichi is situated just steps away from the main entrance of Island Plaza
Rice.etc is the café that is your friend, your taste with over 20
With 's contemporary design interior with stylish white furniture and a photograph of
First franchise outlet in Penang for Lunarich Malaysia Pizza & PastaLUNARICH restaurant serves
Goh Teo Kee is one of the Teochew Restaurants located along Gurney Drive.
The owner of Cassis at Bellisa Row has now opened Chez Weng, a
Blog Reviews
Be the first to submit blog post for Goku Raku Ramen