Scan with MonkeyWee App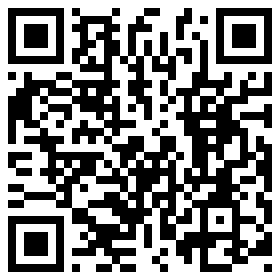 Khoo Kongsi
Leong San Tong Khoo Kongsi, or Khoo Kongsi for short, is one of the most distinctive Chinese clan associations in Malaysia. It is well known worldwide for its extensive lineage that can be traced back 650 years, as well as its closely-knit and defensive congregation of buildings and a magnificent clanhouse.

Surprisingly, famous as it is, its location appears to be unknown to many Penangites. It is situated at the southwest of Georgetown, and its pivotal building, Leong San Tong, is hidden amidst the crowded gridiron of terrace houses and shophouses. To make it to Leong San Tong, which is perhaps the most majestic clanhouse in South East Asia, you will need to tread through an alley between two rows of 19th century terrace houses and bypass the opera stage, before you see it stand majestically on the granite square.

Khoo Kongsi, together with Cheah, Yeoh, Lim and Tan Kongsi, were known as the Five Big Clans (Goh Tai Seh) that formed the backbone of the Hokkien community in early Penang. Since mid-19th century, having identified their respective bases, these kongsi rooted themselves in an area stretching from Chulia Street Ghaut in Georgetown to the lower part of Beach Street in the south. With the respective clanhouses as the nuclei, these kongsi demarcated their territories with their own terrace houses on three or four sides of the perimeters. This adjoining, closely-knit and defensive model settlement, like a clan village in the colonial city, is a rare form of congregation practised among migrant communities.
Category

Cultural Place

Address

18 Cannon Square, 10200 Penang, Malaysia

Phone Contact

604 261 4609

Email

info@khookongsi.com.my

Website

Latitude

5.414322564285536

Longitude

100.33727388187106

Operation Hours

| | |
| --- | --- |
| Monday | 09:00:00 AM - 05:00:00 PM |
| Tuesday | 09:00:00 AM - 05:00:00 PM |
| Wednesday | 09:00:00 AM - 05:00:00 PM |
| Thursday | 09:00:00 AM - 05:00:00 PM |
| Friday | 09:00:00 AM - 05:00:00 PM |
| Saturday | 09:00:00 AM - 05:00:00 PM |
| Sunday | 09:00:00 AM - 05:00:00 PM |
One of the oldest Chinese temples in Penang, the Kuan Yin Teng or
Standing directly opposite each other, two of George Town's most prominent heritage landmarks
The Kek Lok Si Temple is a Buddhist temple situated in Air Itam
She is worshipped by Hindus as the "Mother of the Universe" and the
Imagine intricately-carved wooden sedan chairs carried by devotees, making its way around the
The Kapitan Keling Mosque which is situated on a busy street named after
Dedicated to the patron saint of England, St George's Church is South-East Asia's
The Peranakans, also known as the Babas and Nyonyas, was a prominent community
Opened in 1903, the City Hall is currently occupied by the local council.
A bastion of Taoism in Penang, the Hock Teik Cheng Sin Temple was
Blog Reviews
Be the first to submit blog post for Khoo Kongsi