Scan with MonkeyWee App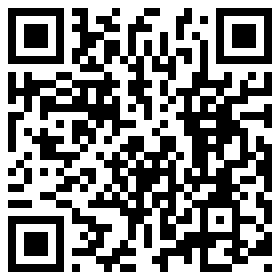 Goddess of Mercy (Quan Yin) Temple
One of the oldest Chinese temples in Penang, the Kuan Yin Teng or the Goddess of Mercy Temple was built in 1800 by early immigrant settlers from China and land given by the East India Company and originally named Kong Hock Keong or the Cantonese-Hokkien Temple, as it was jointly established by both clans. But just as mercy knows no bounds, the temple has come to be known by the name of its patron saint and its devotees include Chinese from any clan and all walks of life. The most popular Chinese temple in Penang, it is congested on the full moon days of the1st and 15th day of the Chinese lunar month, holy days for the observance of precepts. On the three enlightenment days of Kuan Yin, the 19th day of the 2nd, 6th and 9th Chinese lunar month, the whole temple is brimming with devotees and visitors who turn up for worship and also to join in the celebrations and watch the puppet shows and Chinese operas staged on the temple's open grounds.
Category

Cultural Place

Address

Jalan Masjid Kapitan Keling,Goddess of MercyTemple, 10200 Penang

Latitude

5.418709756122784

Longitude

100.33861230416949

Operation Hours

| | |
| --- | --- |
| Monday | Closed |
| Tuesday | Closed |
| Wednesday | Closed |
| Thursday | Closed |
| Friday | Closed |
| Saturday | Closed |
| Sunday | Closed |
Imagine intricately-carved wooden sedan chairs carried by devotees, making its way around the
In 2003, archaeological excavations unearthed a small tunnel with a 96cm opening underneath
Leong San Tong Khoo Kongsi, or Khoo Kongsi for short, is one of
Dedicated to the patron saint of England, St George's Church is South-East Asia's
Standing directly opposite each other, two of George Town's most prominent heritage landmarks
The Peranakans, also known as the Babas and Nyonyas, was a prominent community
History was shaped here – right in the humble rooms of this double-storey
Opened in 1903, the City Hall is currently occupied by the local council.
Today, the powder blue, double-storey building is home to Japanese sculptor Hitori Nakayama
The Penang Teochew Association's Han Jiang Ancestral Temple is the embodiment of Teochew
Blog Reviews
Be the first to submit blog post for Goddess of Mercy (Quan Yin) Temple