Scan with MonkeyWee App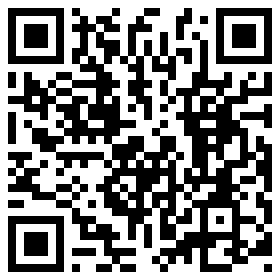 Kapitan Keling Mosque
The Kapitan Keling Mosque which is situated on a busy street named after it, is the largest historic mosque in George Town. Bathed in cream and topped with large Mughal-style domes, crescents and stars, the Kapitan Keling Mosque features a madrasah for religious classes and a towering minaret from which the sound of the azan or call to prayer can be heard. Graceful arches sweep along its outer passageway allowing a cool breeze to waft through, while within the sanctuary, soaring Gothic arches open onto Moorish and Roman arces of celestial white, giving even more depth to the already spacious prayer hall.
A magnificent chandelier drips from the highest ceiling, which rises to the largest onion-shaped dome, encircled by calligraphy panels and stained glass windows featuring the Star of David. Arabesques of geometric designs and floral motifs are found throughout the mosque, whose marble floors are lined with long rows of prayer rugs. From dawn to dusk you can see the faithful prostrating themselves after cleansing at the ablution pool or enjoying quiet thoughts within the serene complex.
Category

Cultural Place

Address

Jalan Masjid Kapitan Keling 10400 Penang, Malaysia

Latitude

5.416845937797144

Longitude

100.33718268676455

Operation Hours

| | |
| --- | --- |
| Monday | 01:00:00 PM - 05:00:00 PM |
| Tuesday | 01:00:00 PM - 05:00:00 PM |
| Wednesday | 01:00:00 PM - 05:00:00 PM |
| Thursday | 01:00:00 PM - 05:00:00 PM |
| Friday | 03:00:00 PM - 05:00:00 PM |
| Saturday | Closed |
| Sunday | Closed |
Standing directly opposite each other, two of George Town's most prominent heritage landmarks
The Kek Lok Si Temple is a Buddhist temple situated in Air Itam
The Penang Teochew Association's Han Jiang Ancestral Temple is the embodiment of Teochew
Dedicated to the patron saint of England, St George's Church is South-East Asia's
Opened in 1903, the City Hall is currently occupied by the local council.
The cenotaph was unveiled by the Prince of Wales on March 31, 1922,
Leong San Tong Khoo Kongsi, or Khoo Kongsi for short, is one of
The Peranakans, also known as the Babas and Nyonyas, was a prominent community
A bastion of Taoism in Penang, the Hock Teik Cheng Sin Temple was
Imagine intricately-carved wooden sedan chairs carried by devotees, making its way around the
Blog Reviews
Be the first to submit blog post for Kapitan Keling Mosque