Scan with MonkeyWee App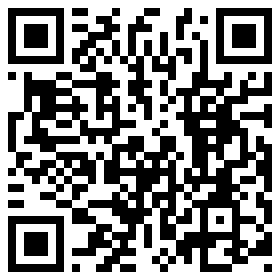 Pinang Peranakan Mansion
The Peranakans, also known as the Babas and Nyonyas, was a prominent community of acculturated Chinese unique to this part of the world, especially in the Straits Settlements (Penang, Malacca and Singapore) hence its other name, the Straits Chinese. Adopting selected ways of the local Malays and later, the colonial British, the Peranakans had created a unique lifestyle and customs which had not only left behind a rich legacy of antiques but its cultural influences like cuisine and language are still evident in Penang today.

At the Pinang Peranakan Mansion, the typical home of a rich Baba of a century ago is recreated to offer a glimpse of their opulent lifestyle and of their many customs and traditions. With over 1,000 pieces of antiques and collectibles of the era on display, this Baba-Nyonya museum is also housed in one of Penang's heritage mansion of eclectic design and architecture. Built at the end of the 19th century by one of local history's famous personalities, the 'Hai Kee Chan' or Sea Remembrance Store had once served as the residence and office of Kapitan Cina Chung Keng Kwee. Though not a Baba himself, his Chinese courtyard house was much like a typical large Baba home of eclectic style, incorporating Chinese carved-wood panels and English floor tiles and Scottish ironworks. Having survived the many decades of neglect and decay, the mansion has now been restored to its former glory of a stately home.
Category

Cultural Place

Address

29, Church Street, 10200 Penang, Malaysia

Phone Contact

604 264 2929

Email

rmhbaba@streamyx.com

Website

Latitude

5.417743134728844

Longitude

100.34116308494265

Operation Hours

| | |
| --- | --- |
| Monday | 09:30:00 AM - 05:00:00 PM |
| Tuesday | 09:30:00 AM - 05:00:00 PM |
| Wednesday | 09:30:00 AM - 05:00:00 PM |
| Thursday | 09:30:00 AM - 05:00:00 PM |
| Friday | 09:30:00 AM - 05:00:00 PM |
| Saturday | 09:30:00 AM - 05:00:00 PM |
| Sunday | 09:30:00 AM - 05:00:00 PM |
She is worshipped by Hindus as the "Mother of the Universe" and the
Standing directly opposite each other, two of George Town's most prominent heritage landmarks
Imagine intricately-carved wooden sedan chairs carried by devotees, making its way around the
The Kek Lok Si Temple is a Buddhist temple situated in Air Itam
Leong San Tong Khoo Kongsi, or Khoo Kongsi for short, is one of
A bastion of Taoism in Penang, the Hock Teik Cheng Sin Temple was
Dedicated to the patron saint of England, St George's Church is South-East Asia's
Opened in 1903, the City Hall is currently occupied by the local council.
History was shaped here – right in the humble rooms of this double-storey
Once upon a time in ancient China, there lived a talented goldsmith whose
Blog Reviews
Be the first to submit blog post for Pinang Peranakan Mansion