Scan with MonkeyWee App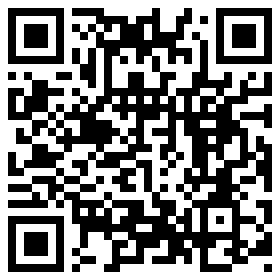 Edgecumbe Road Pasembor & Mee Goreng
The Edgecumbe Road Pasembor dishes out a great plate of the pasembor to its customers. There is a wide selection of specialty items besides the common ingredients that everyone can choose from to suit their appetite. The fresh and fried items are neatly displayed along with the prices clearly stated.
The pasembur ingredients are usually drizzled with the orange-ish spicy and sweet peanut sauce to offer a unique mix of textures and flavors. It is filled with strips of cucumber, sengkuang (yam bean), blanched bean sprouts, crispy bits of crackers, cucur udang (deep-fried prawn fritters), slices of bean curd, hard-boiled eggs and boiled potatoes. For those who do not like the pasembor covered with gravy, you can consider having it served separately.
Besides the pasembor, the Edgecumbe Road mee goreng stall is one of the stall to note. The mee goreng is fried moist with sweet and spicy chili sauce, together with boiled potatoes, bean sprout, spicy cuttlefish stewed in thick sauce. Topped with crispy fried shallot and chopped spring onions, the plate of mee goreng is best enjoyed with a drizzle of lime juice.
Category

Hawker

Address

Kompleks Makanan Persiaran Gurney, Gurney Drive, Georgetown, Penang

Latitude

5.432247633409956

Longitude

100.31724850936587

Operation Hours

| | |
| --- | --- |
| Monday | 08:00:00 AM - 07:00:00 PM |
| Tuesday | 08:00:00 AM - 07:00:00 PM |
| Wednesday | 08:00:00 AM - 07:00:00 PM |
| Thursday | 08:00:00 AM - 07:00:00 PM |
| Friday | Closed |
| Saturday | 08:00:00 AM - 07:00:00 PM |
| Sunday | 08:00:00 AM - 07:00:00 PM |
Head over to a 'food court' located directly opposite the Penang Floating Mosque
Vastly gaining popularity over the years, the New Gurney Drive Food Court has
When you mention about Street Western Food in Penang, you would get lots
It's Yong Tau Fu time, Penang style! Blessed by its abundance of food,
Located along Weld Quay opposite the jetty, Siong Ho Fish Head Bee Hoon
Goreng pisang is a filling and tasty snack to have in between meals.It
Used to located at Jalan Phee Choon off Penang Road, this famous Maggi
New Lane is located at the junction or New lane & Macalister Road
Established more than 70 years ago, this little specialty shop along Cintra Street
This eatery, located in Kedai Kopi Sin Eng Huat at Tanjung Bungah is
Blog Reviews
Be the first to submit blog post for Edgecumbe Road Pasembor & Mee Goreng