Scan with MonkeyWee App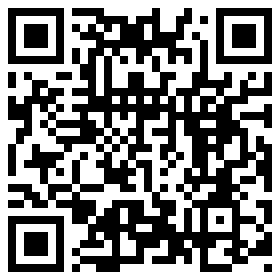 Bali Hai
Bali Hai Seafood Market offers a spectrum of seafood cuisine in the comfort of a Balinese theme setting. At Bali Hai Seafood Market, we specialise in fresh and live seafood including an assorted range of imported seafood such as Alaskan Spider Crab, Emperor Crab, Snow Crab, Australian Lobster, Rainbow Lobster, Pearl Lobster, Giant Mantis Prawn, Geoduck, Eels and Fishes.
You have the choice of picking your seafood live from the tanks and this is by far the best way to prepare seafood while preserving its original freshness, flavour and taste. With our panel of experienced and well trained chefs you can observe the preparation of your selected seafood from the huge transparent glass separating the diners and the neat and well equipped kitchen. From fresh Alaskan Spider Crab to our top of the range live Australian Lobster cooked to your desire will definitely open up to a whole new experience of fresh seafood cuisine.
Bali Hai can easily accommodate more than 500 diners at any one time with ample free parking minus the hassle of accessibility as it is located along the renowned seafront of Penang Gurney Drive.
Bali Hai also serves Dim Sum in the morning from 7:00am to 2:00pm
Category

Restaurant

Address

90, 90A, 90B, 90C & 90D, Gurney Drive, Georgetown, Penang

Phone Contact

604 228 8272 / 228 1272

Email

seafood@balihaiseafood.com

Website

Latitude

5.433742922714197

Longitude

100.31540314956362

Operation Hours

| | |
| --- | --- |
| Monday | 07:00:00 AM - 11:45:00 PM |
| Tuesday | 07:00:00 AM - 11:45:00 PM |
| Wednesday | 07:00:00 AM - 11:45:00 PM |
| Thursday | 07:00:00 AM - 11:45:00 PM |
| Friday | 07:00:00 AM - 11:45:00 PM |
| Saturday | 07:00:00 AM - 11:45:00 PM |
| Sunday | 07:00:00 AM - 11:45:00 PM |
TAO AUTHENTIC ASIAN CUISINE the Upscale restaurant that offer ALL- U- CAN- EAT
Cheeky Duck is where you can experience the best of Chinese cuisine including
Since 2003, Wong Kok Char Chan Teng has brought in a new trademark
Chinese Section ( EAST )
Lavishly decorated with unique Chinese antiquities, the Chinese
The owner of Cassis at Bellisa Row has now opened Chez Weng, a
Dragon-i is a shanghainese concept restaurant. It's under the same company with Canton-i.
Haven Delights, a restaurant that serves many varieties of cuisine from Shanghai, Japan,
Features a variety of home-cooked Malaysian food with emphasis on Peranakan or Baba
Amuleto is under the Chinese restauranCrystal Jad that serves a fusion of Western
Welcome to Dragon-i, where a memorable culinary experience awaits.

Inspired by the
Blog Reviews
Be the first to submit blog post for Bali Hai