Scan with MonkeyWee App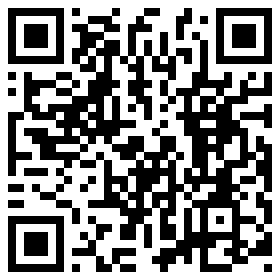 Hotel Penaga
Hotel Penaga was originally three rows of double storey terraced houses and shophouses, built probably in the 1920s and renovated post war.
These art deco terraces are unique, but ours had fallen into disrepair and many had been vacant for years. We bought them in 2008 and set about converting them into the sort of hotel we wanted to stay in while exploring the delights of GeorgeTown. Originally we were looking for just one house, to use for artists as an extension of our artists' residency at RimbunDahan outside Kuala Lumpur, but when we found fifteen we decided to take the plunge. Hijjas is an architect, Angela an environmentalist, so the renovation had to respect our concerns. From Hijjas' point of view, you only get one shot at renovating a building. New floors were essential once you replace plumbing and wiring, so the cracked and aged patina of some renovations was not for us.
We found factories in Indonesia that still make the traditional encaustic cement tiles with presses from the 1930s, so we used them throughout the ground floor of the hotel. The original upper floors were timber that we retained, and for others we sourced second hand timber recovered from demolished colonial buildings. Our roof was corrugated asbestos that we replaced with second hand 'Indian' tiles that are used on all the older Penang buildings. We couldn't find the decorative tiles to replace the lost ones on the front walls of Lebuh Clarke, so left that plain, but where the frontage had been shops on Hutton and Transfer, we recreated the windows and doors in the house style, and used new tube lined decorative tiles from China on the façade. The granite slabs featured in the garden came from China as ballast in Chinese ships trading with Malaya. We must pay tribute to our contractor, Mr. Ooi Ban Huat, and his team of local, Bangladeshi and Indonesian workers, who realized our dream with sheer hard work. In the renovation we opted for traditional methods wherever we could, labour intensive rather than materials intensive, and the entire project was completed in just over two years. We don't pretend that this renovation is a true restoration in the sense that Suffolk House or Cheong FattTze have been restored. Ours is an adaptive re-use of buildings that were not so old, but are on the very edge of the UNESCO World Heritage area. Hopefully what we have done will provide a shot in the arm for this slightly shabby neighbourhood. Too many buildings have been left to quietly rot away and, having complained for years about this, we are delighted at last to have had a chance to help rejuvenate GeorgeTown. We hope you enjoy the hotel as much as we have enjoyed preparing it for you and we will be delighted to welcome you to Hotel Penaga.
Category

Hotels

Address

Corner of Jalan Hutton & Lebuh Clarke 10050 George Town, Penang, Malaysia

Phone Contact

604 261 1891

Email

info@hotelpenaga.com

Website

Latitude

5.419887323188838

Longitude

100.33061395688708

Operation Hours

| | |
| --- | --- |
| Monday | Closed |
| Tuesday | Closed |
| Wednesday | Closed |
| Thursday | Closed |
| Friday | Closed |
| Saturday | Closed |
| Sunday | Closed |
Join us in our one of a kind heritage boutique hotel located at
Reggae Penang Love Lane is situated in the heart of George Town, the
Sunway Hotel Georgetown lies at the crossroads of the city's cultural and commercial
PalanquInn, a boutique Bed & Breakfast hosted within a colonial pre-war townhouse in
The resort, renovated in 2010, is comprised of the 7-floor Beach Wing and
Bayview Beach Resort Penang hotel, a member of Bayview International Hotels and Resorts
The Georgetown Hotel of Penang is located within Penang prime commercial business centre
We are delighted to take you through a journey of discovery of the
Set majestically 150 metres above sea level, Hotel Equatorial is the island's only
Tucked in an idyllic spot along Penang's coastline, Lone Pine is Batu Ferringhi's
Blog Reviews
Be the first to submit blog post for Hotel Penaga