Scan with MonkeyWee App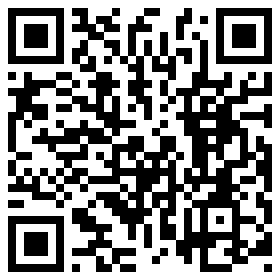 Ryokan Chic Hostels
Think Japanese, flashpacking and modern technology. Sum it all up, and you get a chic hostel called Ryokan. Ryokan's first hostel in Malaysia is located at Muntri Street, Georgetown Penang. Proudly proclaimed as the first flashpacker hostel in Malaysia, our boutique hostel redefines the true meaning of flashpacking by providing affordable accommodation in a chic environment which guarantees fun, comfort and security.
Our attractive location, right in the middle of the UNESCO heritage zone is also part of our charm. Surrounded with a picturesque heritage architecture and historical places of interest (click here to find out what's surrounding us!), Ryokan is the perfect accommodation for your visit to Penang. So come on, MAKE A DATE WITH US, and we'll shower you with the experience of your lifetime. Like our tagline suggests, you're not a flashpacker if you haven't stayed at Ryokan! So see you soon!
Category

Hotels

Address

62, Lebuh Muntri, Georgetown, 10200, Penang, Malaysia

Phone Contact

604 250 0287

Email

enquiries@myryokan.com

Website

Latitude

5.420253142875276

Longitude

100.33534269138033

Operation Hours

| | |
| --- | --- |
| Monday | Closed |
| Tuesday | Closed |
| Wednesday | Closed |
| Thursday | Closed |
| Friday | Closed |
| Saturday | Closed |
| Sunday | Closed |
Built in 1926, it served as a home to the British colonial officers
The mansion's 38 rooms, grouped around 5 airy tropical courtyards, serve as an
Hotel Malaysia and Hotel Regal Malaysia are both, situated in the prime commercial
The Georgetown Hotel of Penang is located within Penang prime commercial business centre
The perfect choice for a luxurious, warm and rejuvenating vacation at this resort
Old Penang Guesthouse is a heritage guesthouse that combines the charm of Penang's
MUNTRI MEWS is affordable luxury accommodation for today's flashpacker in the heart of
Discover a hub of comfort and convenience in central Georgetown. Hotel Continental is
Hard Rock Hotel Penang is a luxury resort situated along the famous beaches
The hotel is located within Tanjung Bungah, a serene environment by the beach.
Blog Reviews
Be the first to submit blog post for Ryokan Chic Hostels