Scan with MonkeyWee App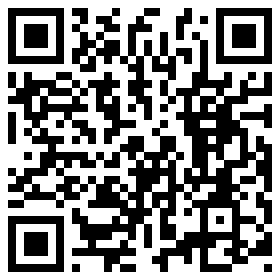 Kek Lok Si Temple
The Kek Lok Si Temple is a Buddhist temple situated in Air Itam in Penang and is one of the best known temples on the island. It is the largest Buddhist temple in Southeast Asia[citation needed]. The temple is heavily commercialised with shops at every level and inside the main temple complexes. Mahayana Buddhism and traditional Chinese rituals blend into a harmonious whole, both in the temple architecture and artwork as well as in the daily activities of worshippers.
Most visitors approach the temple as they ascend a stairway, roofs of which provide shelter to a multitude of shops selling souvenirs and other - mostly secular - commodities. They pass by a so-called Liberation Pond, following the buddhist tradition of merit-making, turtles may be released into freedom, albeit a limited one. The temple itself consists of several large halls for assembly and prayer, here, statues of Buddha, various Bodhisattvas as well as Chinese gods are being venerated. Intricate woodwork, often brightly painted and a plethora of lanterns add to the visual impression. There is an inclined lift to carry pilgrims and visitors further uphill. On the elevated platform, you can find a pond filled with Koi and the towering statue of Kuan Yin, Goddess of Mercy, which can also be regarded as Avalokitheshvara, Bodhisattva of Universal Compassion.
The temple is a focal point of festivals of the Chinese community in Penang. The Chinese New Year celebrations are particularly impressive. For 30 days following Chinese New Year, the temple remains open until late at night whilst thousands of lights turn the scenery into a sea of light.
Category

Cultural Place

Address

Kek Lok SI, Kampong Sungai Keluang, Air Itam, Penang, Malaysia

Latitude

5.399382375320357

Longitude

100.27380745216067

Operation Hours

| | |
| --- | --- |
| Monday | Closed |
| Tuesday | Closed |
| Wednesday | Closed |
| Thursday | Closed |
| Friday | Closed |
| Saturday | Closed |
| Sunday | Closed |
A bastion of Taoism in Penang, the Hock Teik Cheng Sin Temple was
History was shaped here – right in the humble rooms of this double-storey
One of the oldest Chinese temples in Penang, the Kuan Yin Teng or
Opened in 1903, the City Hall is currently occupied by the local council.
Once upon a time in ancient China, there lived a talented goldsmith whose
Imagine intricately-carved wooden sedan chairs carried by devotees, making its way around the
The cenotaph was unveiled by the Prince of Wales on March 31, 1922,
The Peranakans, also known as the Babas and Nyonyas, was a prominent community
The Kapitan Keling Mosque which is situated on a busy street named after
The Penang Teochew Association's Han Jiang Ancestral Temple is the embodiment of Teochew
Blog Reviews
Be the first to submit blog post for Kek Lok Si Temple