Scan with MonkeyWee App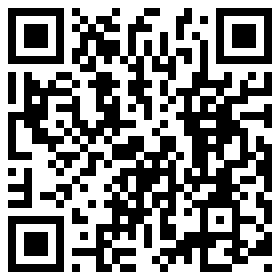 Penang Teochew Association
The Penang Teochew Association's Han Jiang Ancestral Temple is the embodiment of Teochew architecture, culture, tradition and passion.
Built in 1870, the temple received the Unesco Asia-Pacific Heritage Conservation Award 2006 after undergoing an extensive RM1.5mil restoration.
While master craftsmen from China were brought in to restore the temple to its former glory, it is the association's steadfast commitment to revitalising the community's cultural and traditional practices that has truly made it a living heritage worth its weight in gold.
Category

Cultural Place

Address

127, Chulia Street, George Town, Penang, Malaysia

Latitude

5.416550877205953

Longitude

100.33815632863695

Operation Hours

| | |
| --- | --- |
| Monday | 09:00:00 AM - 06:00:00 PM |
| Tuesday | 09:00:00 AM - 06:00:00 PM |
| Wednesday | 09:00:00 AM - 06:00:00 PM |
| Thursday | 09:00:00 AM - 06:00:00 PM |
| Friday | 09:00:00 AM - 06:00:00 PM |
| Saturday | 09:00:00 AM - 06:00:00 PM |
| Sunday | 09:00:00 AM - 06:00:00 PM |
One of the oldest Chinese temples in Penang, the Kuan Yin Teng or
She is worshipped by Hindus as the "Mother of the Universe" and the
In 2003, archaeological excavations unearthed a small tunnel with a 96cm opening underneath
A bastion of Taoism in Penang, the Hock Teik Cheng Sin Temple was
Dedicated to the patron saint of England, St George's Church is South-East Asia's
Leong San Tong Khoo Kongsi, or Khoo Kongsi for short, is one of
Today, the powder blue, double-storey building is home to Japanese sculptor Hitori Nakayama
Once upon a time in ancient China, there lived a talented goldsmith whose
The cenotaph was unveiled by the Prince of Wales on March 31, 1922,
History was shaped here – right in the humble rooms of this double-storey
Blog Reviews
Be the first to submit blog post for Penang Teochew Association