Scan with MonkeyWee App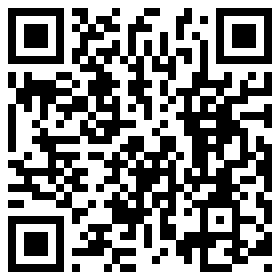 Town Hall
In 2003, archaeological excavations unearthed a small tunnel with a 96cm opening underneath the building. Artifacts discovered included broken pieces of pottery, Chinese roof tiles, bricks, glasses, porcelain and coins and even nails.
Then, the building – known among locals as the European Club, was primarily used as a venue for the town's European community where social events, balls, public speeches, drama performances, art exhibitions and concerts were held.
Built in Western architectural style with classical arches, columns, pilasters, quoins, ornamental elements on roof parapet and balustrades, the sunshine yellow double-storey is the oldest municipal building in Penang.
Lt-Governor Sir Archibald Edward Harbord Anson first laid its foundation on Jan 1, 1879. Occupying a land area of 70,711 sq feet, the building was completed in 1880 and officiated by the then Governor of Straits Settlements Frederick Weld.
Through the years, the Town Hall has undergone five extensive expansions and now comprises a front portico, an assembly hall, a ballroom with adjoining supper rooms, a stage, office rooms and a library,
In 1999, the building's ballroom on the first floor was "transformed" into a "Royal Hall of Justice" for the filming of 20th Century Fox's blockbuster, Anna and the King.
Category

Cultural Place

Address

Lebuh Duke, Georgetown, Penang, Malaysia

Latitude

5.4219620786223865

Longitude

100.3415493230408

Operation Hours

| | |
| --- | --- |
| Monday | Closed |
| Tuesday | Closed |
| Wednesday | Closed |
| Thursday | Closed |
| Friday | Closed |
| Saturday | Closed |
| Sunday | Closed |
History was shaped here – right in the humble rooms of this double-storey
The Penang Teochew Association's Han Jiang Ancestral Temple is the embodiment of Teochew
Standing directly opposite each other, two of George Town's most prominent heritage landmarks
A bastion of Taoism in Penang, the Hock Teik Cheng Sin Temple was
Imagine intricately-carved wooden sedan chairs carried by devotees, making its way around the
Dedicated to the patron saint of England, St George's Church is South-East Asia's
Today, the powder blue, double-storey building is home to Japanese sculptor Hitori Nakayama
One of the oldest Chinese temples in Penang, the Kuan Yin Teng or
Opened in 1903, the City Hall is currently occupied by the local council.
She is worshipped by Hindus as the "Mother of the Universe" and the
Blog Reviews
Be the first to submit blog post for Town Hall