Scan with MonkeyWee App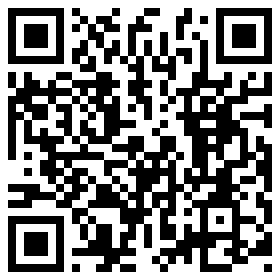 Sri Mahamariamman Temple
She is worshipped by Hindus as the "Mother of the Universe" and the temple dedicated to Mahamariamman, is indeed befitting of her status.
Built in 1833 by Tamil Indians who arrived at the island's bustling port to seek their fortunes as stevedores, artisans and traders, the Sri Mahamariamman temple is located in the city's "Little India" enclave.
Like the Chinese settlers, the Indians who arrived here (mainly from the India's southern region), set up communities which centered on their religious beliefs and way of life.
This temple, dating back to more than 173 years ago, is dedicated to the goddess Mahamariamman who they prayed to for guidance in times of tribulations. The ornate carvings were "imported" from their motherland in terms of style, colours and tradition.
Each idol and shrine of the many deities like Techinamoorthy, Ganapathy, Subramaniam, Durga, Chandikeswarar, Bairavar and Navakeragam, have been given "life" by the artisan's sheer attention to detail and their devotion.
Inside the temple, just like the outside roof, you will find eyes gazing down at you as the deities "watch over" those who come to offer their prayers. Elaborately carved pillars and deities in graceful poses of worship are spellbindingly beautiful works of art. The love of the sculptor for the Hindu Gods and Goddesses are manifested in one of Malaysia's oldest and most impressive Hindu temples.
Category

Cultural Place

Address

Queen Street, George Town, Penang, Malaysia

Latitude

5.416968768408146

Longitude

100.33822606607134

Operation Hours

| | |
| --- | --- |
| Monday | Closed |
| Tuesday | Closed |
| Wednesday | Closed |
| Thursday | Closed |
| Friday | Closed |
| Saturday | Closed |
| Sunday | Closed |
The Kek Lok Si Temple is a Buddhist temple situated in Air Itam
The Kapitan Keling Mosque which is situated on a busy street named after
Leong San Tong Khoo Kongsi, or Khoo Kongsi for short, is one of
In 2003, archaeological excavations unearthed a small tunnel with a 96cm opening underneath
The cenotaph was unveiled by the Prince of Wales on March 31, 1922,
Once upon a time in ancient China, there lived a talented goldsmith whose
One of the oldest Chinese temples in Penang, the Kuan Yin Teng or
The Peranakans, also known as the Babas and Nyonyas, was a prominent community
History was shaped here – right in the humble rooms of this double-storey
Opened in 1903, the City Hall is currently occupied by the local council.
Blog Reviews
Be the first to submit blog post for Sri Mahamariamman Temple