Scan with MonkeyWee App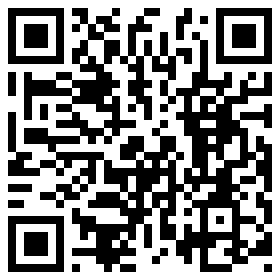 Winter Warmers
Winter Warmers adopted the closed concept that provides a peace and tranquil atmosphere for the customers to relax and enjoy the original English teas.

Table setting is another attraction for the customers. We are generous to share the fine tableware with our customers. The customers can find the Bone China tea cups by simply ordering a pot of tea. We served with the quality tea sets to ensure that the customers get the most luxurious tea time in Winter Warmers. Besides, we differentiated the cups in terms of coffee cups, English Tea cups and Herbal Tea cups. We have distinctive design of tea cups. This is the best way for the customers to enjoy the different table setting. The tea pots are also imported which are hardly find in the Malaysian market. Our table setting is classic and unique. The tables are covered by two layers of table cloth. We used the flora table cloth which suits our concept.

Our main attraction from the tea range is the Iced Fruit Tea, Hot Milk Tea, and Herbal Tea. Our tea beverages are all served in pots and jug and they are nicely decorated. The tea pot used is all imported. You can find the bone china ware by simply ordering a pot of hot tea. Our tea leaf is imported from Germany. We emphasize on the quality of the tea leaves instead of the price of the tea leaves. We use the fine loose tea for every pot of the tea rather than using tea bags. The tea is served in pot so that the strengths of tea can be presented to the customers. We emphasize on the art and culture of tea drinking. We would like to share the knowledge of tea drinking with the customers. Our tea products include original black teas, milk teas, herbal teas, fruit teas; milk tea ice blended and iced fruit teas.

We serve Italian Coffee such as Espresso, Cappuccino and etc. our specialty for coffee include some flavored coffee such as Rose Coffee, Green Tea Coffee, Chocolate Mint Coffee, and Lavender Coffee which the customers able to enjoy at Winter Warmers. We also serve Iced coffee which are unique designed by Winter Warmers such as Night Shadow Ice Coffee, Rose Iced Latte, Milan Iced Coffee, Midnight Kiss Iced Coffee and etc. Most customers visit Winter Warmers because we have a unique menu which other cafes do not have.

The Afternoon Tea is truly English style and served with three tier plates. The luxurious afternoon tea is specially designed for the customers who want to have the short rest during tea time. The customers can enjoy the sandwiches, cakes, scones, dessert and fresh fruit, and a pot of tea by ordering the afternoon tea.
Category

Cafe

Address

10-C-16, Precinct 10, Jalan Tanjung Tokong, Penang, Malaysia

Phone Contact

604 899 3848

Website

Latitude

5.449624801955483

Longitude

100.30572573943789

Operation Hours

| | |
| --- | --- |
| Monday | 09:00:00 AM - 11:00:00 PM |
| Tuesday | 09:00:00 AM - 11:00:00 PM |
| Wednesday | 09:00:00 AM - 11:00:00 PM |
| Thursday | 09:00:00 AM - 11:00:00 PM |
| Friday | 09:00:00 AM - 11:00:00 PM |
| Saturday | 09:00:00 AM - 11:00:00 PM |
| Sunday | 09:00:00 AM - 11:00:00 PM |
Secret Recipe is the largest cafe chain in Malaysia serving fine quality cakes
Coffee Atelier, consists of 55 Café & Restaurant (Mediterranean), Kopi (Coffee Museum), Gehrig
Mr Pot Cafe is a 24 Hours cafe serving breakfast, lunch, tea time,
PappaRich is not your average kopitiam. PappaRich serves all-time favourites such as freshly-baked
We are bread of love, fresh and sizzling from the oven, strong and
Winter Warmers adopted the closed concept that provides a peace and tranquil atmosphere
Delicious started as a cozy tearoom in Kuala Lumpur serving tasty and wholesome
Tutti Frutti is a place where you can find the most exotic frutti
Chai Diam Ma has different menu daily and they change their drink-of-the-day daily!
Tari Cafe is just along Jalan Tanjung Tokong and you can never miss
Blog Reviews
Be the first to submit blog post for Winter Warmers