Scan with MonkeyWee App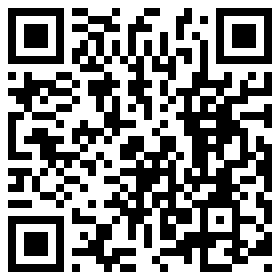 MorganFields
The American Blues, the quintessential element of the American Midwest that tells the historical journey of modern America today. Developed when African American workers migrated to the Midwest and northeast during the Great Migration in the early 50's, these acoustic cum harmonica-based bluesy-jazz tunes started as street-corner based music. Soon though, the music gained massive popularity and sp
read across America with the same energy as its advocates.

With much vigor as the music that accompanied them, the workers also introduced their own style of cuisine, spinning their Delta Blues whilst venturing into their life's other passion: Food. Or, more specifically, good ol' fashioned barbequed pork ribs, with an extra dose of charming Southern Hospitality! And so the essence of Morganfield's ™ began.

Morganfield's ™ combines life's two greatest passions: Music and great soul food. At the heart of Morganfield's ™is its signature dish – "Sticky Bones" – a truly authentic, old-fashioned prime pork ribs slow-cooked and smoked in coal and hickory wood to a tender mouthwatering perfection, then basted with the gluey sweet and tangy hickory flavored barbeque sauce with a hint of cider. A perfect accompaniment with good blues music and great friends! Sticky Bones ™, one of life's magnificent pleasures!

During some nights at Morganfield's ™, you can sense the original toe-tapping excitement of the roaring 50's, venturing back to times when life was stress free and great music and food reigned, easing the long summer's day.

Category

Restaurant

Address

Lot 163-G-01, Gurney Paragon Mall, Persiaran Gurney, Penang, Malaysia

Phone Contact

604 226 2487

Email

marketing@morganfields.com

Website

Latitude

5.437048566965269

Longitude

100.31156759067232

Operation Hours

| | |
| --- | --- |
| Monday | 11:00:00 AM - 11:55:00 PM |
| Tuesday | 11:00:00 AM - 11:55:00 PM |
| Wednesday | 11:00:00 AM - 11:55:00 PM |
| Thursday | 11:00:00 AM - 11:55:00 PM |
| Friday | 11:00:00 AM - 11:55:00 PM |
| Saturday | 11:00:00 AM - 11:55:00 PM |
| Sunday | 11:00:00 AM - 11:55:00 PM |
The restaurant @The Sun which was opened recently occupies the ground floor corner
The cuisine brought to you by Bumbu Desa uses a complex blend of
Sawara Restaurant is located in a corner shop house along busy Burma Road
77 Famous Curry Fish Head Restaurant is actually an old bungalow house which
Azuma is the latest Japanese Restaurant which opens its door on 27th December
The Tom Yum soup has a very delectable and extreme sweet and sour
Goh Teo Kee is one of the Teochew Restaurants located along Gurney Drive.
Sushi Zento is one of the latest Sushi outlets in Penang by BFG.
Amuleto is under the Chinese restauranCrystal Jad that serves a fusion of Western
It's time for a grand treat of authentic Cantonese cuisine with your family
Blog Reviews
Be the first to submit blog post for MorganFields