Scan with MonkeyWee App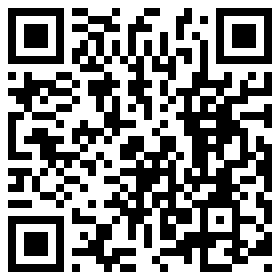 MorganFields
The American Blues, the quintessential element of the American Midwest that tells the historical journey of modern America today. Developed when African American workers migrated to the Midwest and northeast during the Great Migration in the early 50's, these acoustic cum harmonica-based bluesy-jazz tunes started as street-corner based music. Soon though, the music gained massive popularity and sp
read across America with the same energy as its advocates.

With much vigor as the music that accompanied them, the workers also introduced their own style of cuisine, spinning their Delta Blues whilst venturing into their life's other passion: Food. Or, more specifically, good ol' fashioned barbequed pork ribs, with an extra dose of charming Southern Hospitality! And so the essence of Morganfield's ™ began.

Morganfield's ™ combines life's two greatest passions: Music and great soul food. At the heart of Morganfield's ™is its signature dish – "Sticky Bones" – a truly authentic, old-fashioned prime pork ribs slow-cooked and smoked in coal and hickory wood to a tender mouthwatering perfection, then basted with the gluey sweet and tangy hickory flavored barbeque sauce with a hint of cider. A perfect accompaniment with good blues music and great friends! Sticky Bones ™, one of life's magnificent pleasures!

During some nights at Morganfield's ™, you can sense the original toe-tapping excitement of the roaring 50's, venturing back to times when life was stress free and great music and food reigned, easing the long summer's day.

Category

Restaurant

Address

Lot 163-G-01, Gurney Paragon Mall, Persiaran Gurney, Penang, Malaysia

Phone Contact

604 226 2487

Email

marketing@morganfields.com

Website

Latitude

5.437048566965269

Longitude

100.31156759067232

Operation Hours

| | |
| --- | --- |
| Monday | 11:00:00 AM - 11:55:00 PM |
| Tuesday | 11:00:00 AM - 11:55:00 PM |
| Wednesday | 11:00:00 AM - 11:55:00 PM |
| Thursday | 11:00:00 AM - 11:55:00 PM |
| Friday | 11:00:00 AM - 11:55:00 PM |
| Saturday | 11:00:00 AM - 11:55:00 PM |
| Sunday | 11:00:00 AM - 11:55:00 PM |
A modern day restaurant laced with traditional Nyonya decor serving home-made Nyonya food,
Edo Ichi is situated just steps away from the main entrance of Island Plaza
Satisfy your hunger pangs with some great portion of Arabian delights at Khayrat
Situated just along the main Batu Ferringhi tourist drag, Mario's is an elegant
RAINBOW,Modern Western Cuisine,serves food and beverage at AFFORDABLE price and TRUE VALUE for
CRC restaurant is one of the famous Chinese restaurants in Penang, the restaurant
Shiki Yoshi formerly known as Ryoma Japanese Restaurant is well known in Penang
Oh Sushi is one of the latest sushi restaurants in Penang.
Chinese Section ( EAST )
Lavishly decorated with unique Chinese antiquities, the Chinese
The restaurant is a short distance away from Ingolf's Kneipe German Restaurant, Vintage
Blog Reviews
Be the first to submit blog post for MorganFields