Scan with MonkeyWee App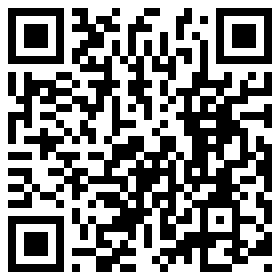 Detitle Dining Cabin
De Title dinning cabin was born from our founders creation with the one dimensional nature of a foreign dining cabin. Having worked for many years developing successful food and beverage skills and experince, the team realised that a market existed for a multi cuisine dining environment.Drawing on the years of experience accrued, the team painstakingly researched and developed a brand new themed d
inning cabin. De Title dinning cabin was born from this creative process, performed with a whole new dinning inspiration and concept.

De Title dinning cabin identified the culinary bases that it intended to found different cuisines from different
country's around the globe into a whole new recipe, among the most loved and frequented throughout the Penang Island, coupled with our experience in building a dinning cabin, this led to the very first De Title opening on 2011
at Lorong Selamat, central Penang.
Category

Restaurant

Address

97, Lorong Selamat, Penang, Malaysia

Phone Contact

604 229 7961

Email

detitle@hotmail.co.uk

Latitude

5.417284

Longitude

100.325126

Operation Hours

| | |
| --- | --- |
| Monday | 12:00:00 PM - 10:00:00 PM |
| Tuesday | 12:00:00 PM - 10:00:00 PM |
| Wednesday | Closed |
| Thursday | 12:00:00 PM - 10:00:00 PM |
| Friday | 12:00:00 PM - 10:00:00 PM |
| Saturday | 12:00:00 PM - 10:00:00 PM |
| Sunday | 12:00:00 PM - 10:00:00 PM |
Haven Delights, a restaurant that serves many varieties of cuisine from Shanghai, Japan,
Having English delicacies in Penang?Sure, as Annabelle's Place has brought some of the
Goh Teo Kee is one of the Teochew Restaurants located along Gurney Drive.
Citrus Cafe and Restaurant located on Level 2 of Bangsar Village 2 is
The success story was unfolded in 1998. Ever since then, Tarbush has made
The Tom Yum soup has a very delectable and extreme sweet and sour
Al Amar has a warm and earthly interior with ornaments and exotic paintings
Colour plate starts from RM1.80. We provide more than 100 assortments of sushi
Maharaj Restaurant serves authentic Northern and Southern Indian cuisine. Located just beside Penang
Hai Nan Town Nyonya & Hainanese Restaurant, riding on the success of their
Blog Reviews
Be the first to submit blog post for Detitle Dining Cabin