Scan with MonkeyWee App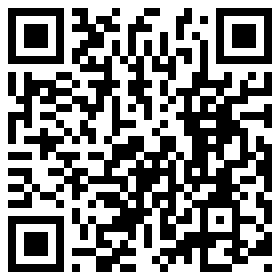 Detitle Dining Cabin
De Title dinning cabin was born from our founders creation with the one dimensional nature of a foreign dining cabin. Having worked for many years developing successful food and beverage skills and experince, the team realised that a market existed for a multi cuisine dining environment.Drawing on the years of experience accrued, the team painstakingly researched and developed a brand new themed d
inning cabin. De Title dinning cabin was born from this creative process, performed with a whole new dinning inspiration and concept.

De Title dinning cabin identified the culinary bases that it intended to found different cuisines from different
country's around the globe into a whole new recipe, among the most loved and frequented throughout the Penang Island, coupled with our experience in building a dinning cabin, this led to the very first De Title opening on 2011
at Lorong Selamat, central Penang.
Category

Restaurant

Address

97, Lorong Selamat, Penang, Malaysia

Phone Contact

604 229 7961

Email

detitle@hotmail.co.uk

Latitude

5.417284

Longitude

100.325126

Operation Hours

| | |
| --- | --- |
| Monday | 12:00:00 PM - 10:00:00 PM |
| Tuesday | 12:00:00 PM - 10:00:00 PM |
| Wednesday | Closed |
| Thursday | 12:00:00 PM - 10:00:00 PM |
| Friday | 12:00:00 PM - 10:00:00 PM |
| Saturday | 12:00:00 PM - 10:00:00 PM |
| Sunday | 12:00:00 PM - 10:00:00 PM |
The cuisine brought to you by Bumbu Desa uses a complex blend of
As the name of this place sounds, Shang Place serves Chinese cuisine. On
Amuleto is under the Chinese restauranCrystal Jad that serves a fusion of Western
Located among the swanky 3/f eateries in BSC, Le Midi offers diners a
Featuring a delicious mix of nutritious Italian-American cuisine that includes the world's favourite
Ding specializes in charcoal BBQ & steamboat. Pick and choose from a varied
A floor to ceiling glass wall on the second floor overlooks the bustling
From Italian classics to our signature pastas, pizzas and irresistible tiramisu, our Chefs
Miraku, simply means a great place for customers to enjoy great food. It
The place is just opposite the Shangrila's Golden Sands Resort. It has both
Blog Reviews
Be the first to submit blog post for Detitle Dining Cabin