Scan with MonkeyWee App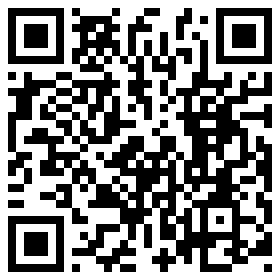 FullHouse
Home is where the heart is. And at Fullhouse that's exactly what we want you to feel – at home. The moment you step into our Lifestyle Store & Café, you will be swept away to a one-of-a-kind experience that goes beyond just filling your stomach.

Walls of warm white and a sweet mix of Victorian-esque décor welcome you as you enter, offering a homely ambience that relaxes your senses. When you pic
k up our menu, you will be greeted by our quirky cartoon "family members" that accompany the pages of mouth-watering fusion delights. Once you have made your choice, signal to one of our friendly waiters and we'll ensure you have an enjoyable dining experience.

From a hearty family meal to a cozy romantic dinner or just a relaxed get-together with friends, we have the perfect ambience to suit your every need. And as you admire the décor, bear in mind that almost everything under the roof of Fullhouse is for sale - clothes, fashion accessories, gifts and decorative items.

We also provide themed party, buffet and event services such as fullmoon , birthday, farewell, bachelor's night, gathering and more to help you put together the most happening party in town.

So grab your friends and drop by Fullhouse Lifestyle Store & Café today to enjoy a truly novel 'home dining' experience.
Category

Restaurant

Address

77-G 20-22, 61-65, Penang Times Square, Jalan Dato Keramat, George Town, Penang, Malaysia

Phone Contact

604 226 0340

Website

Latitude

5.4128539293496205

Longitude

100.32542924686129

Operation Hours

| | |
| --- | --- |
| Monday | 12:00:00 PM - 11:55:00 PM |
| Tuesday | 12:00:00 PM - 11:55:00 PM |
| Wednesday | 12:00:00 PM - 11:55:00 PM |
| Thursday | 12:00:00 PM - 11:55:00 PM |
| Friday | 12:00:00 PM - 11:55:00 PM |
| Saturday | 12:00:00 PM - 11:55:00 PM |
| Sunday | 12:00:00 PM - 11:55:00 PM |
A banglo refurbished into a spacious restaurant providing Western and Japanese delights -
MariaCosa by Pacific Rim & Hawaiian Cuisine brings you a Hawaiian feeling with
Restaurateur has been Hainanese's talent since their migration to the South East Asia.
What's the story behind this cute little frog that has been making footprints
TAO AUTHENTIC ASIAN CUISINE the Upscale restaurant that offer ALL- U- CAN- EAT
De Title dinning cabin was born from our founders creation with the one
Feeling the excitement of curry powder pondering in your meal, tasting the real
Citrus Cafe and Restaurant located on Level 2 of Bangsar Village 2 is
Passions of Kerala in New World Park is well-known for its banana leaf
Ding specializes in charcoal BBQ & steamboat. Pick and choose from a varied
Blog Reviews
Be the first to submit blog post for FullHouse