Scan with MonkeyWee App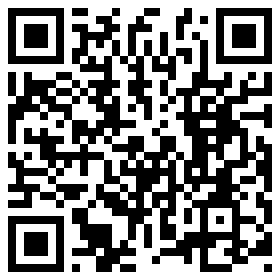 Rou Gu Cha King
We Can Sdn. Bhd. was established in May 2006. In Year 2007, we ventured into the service and hospitality industry with the latest food and beverage trends. We Can have designed itself to transform the old traditions to a new modernized concept style of operations. In August 2007, "rou gu cha KING" opened its door to its new location at the New World Park, Penang. "rou gu cha KING" operates as a medium-sized restaurant and mainly serving non-Halal food, premium Chinese tea. We Can's concoction of "bak ku teh" originates from its authentic home based ground in Penang. Apart from that, We Can is also working in alliance with Zi Yun Ming Cha in China to offer good quality Chinese tea.
Category

Bbq/Steamboat

Address

Lot 170-4-47, Fourth floor, Gurney Plaza Georgetown, Penang, Malaysia

Phone Contact

604 228 7187

Email

info@rougucha-king.com

Website

Latitude

5.437555893636181

Longitude

100.30950228973086

Operation Hours

| | |
| --- | --- |
| Monday | 11:00:00 AM - 09:30:00 PM |
| Tuesday | 11:00:00 AM - 09:30:00 PM |
| Wednesday | 11:00:00 AM - 09:30:00 PM |
| Thursday | 11:00:00 AM - 09:30:00 PM |
| Friday | 11:00:00 AM - 09:30:00 PM |
| Saturday | 11:00:00 AM - 09:30:00 PM |
| Sunday | 11:00:00 AM - 09:30:00 PM |
Another new steamboat restaurant opening at Bay Avenue nearby Queensbay Mall, Lolipot Steamboat.
With their modern interior with the optional al fresco dining, Aliyaa offers Sri
The Bagan Hailam area is located between the North and South Ports and
Golden Gate Steamboat have been around in Penang for some time. They emphasize
Enjoy all you can eat buffet at it's best at Yea Japanese BBQ
The menu features a range of authentic Vietnamese dishes and popular dishes among
Daorae operates by the motto 'the customers is always right', thus their main
Aza Aza Starvil is a new Korean Restaurnt nearby Bayan Lepas, Quessbay area.
Korea Palace is one of the only food & beverages outlet in the
Famous Bowl had most of its dishes served in a bowl, instead of
Blog Reviews
Be the first to submit blog post for Rou Gu Cha King