Scan with MonkeyWee App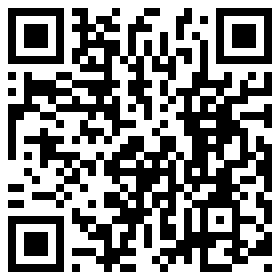 NextStop
We are proud to announce the opening of our fast food outlets that specialize in seafood set meals, providing a convenient and nutritious meal solution for family, working class and students at affordable prices.

Amidst the hustling & bustling city life, one would definitely be captivated by the sight of a red bus and the street lamps which reminiscent the nostalgic London street scene. One would also remember the popular fish & chips meal which is a favorite of most seafood lovers. In fact, since the introduction of Fish & Chips in Great Britain in the early 19th century, this English heritage has become a popular take-away food not only in its country of origin but thrives across all continents in the world. Now, having fish & chips meal at NextStop is just like enjoying fish & chips in one of the open-air-restaurant in London. Fond memories of nostalgic London will be flashed back while you savor the traditional tasty seafood, accompanied by a refreshing taste of the creamy fruit sorbet!

We beckon you to spend a leisure time NextStop at where the cozy environment is imbued with warm hospitality and infused with the fragrant aroma of coffee and the sweet scent of refreshing sorbet. From now on, let your next itinerary be a visit to NextStop and discover the difference in our unique seafood galore.


Category

Cafe

Address

Lot 170-07-01A, Level 7, Gurney Plaza, Persiaran Gurney, Penang, Malaysia

Phone Contact

604 226 0335

Email

enquiry@foodville.com.my

Website

Latitude

5.437555893636181

Longitude

100.30950228973086

Operation Hours

| | |
| --- | --- |
| Monday | 10:00:00 AM - 10:00:00 PM |
| Tuesday | 10:00:00 AM - 10:00:00 PM |
| Wednesday | 10:00:00 AM - 10:00:00 PM |
| Thursday | 10:00:00 AM - 10:00:00 PM |
| Friday | 10:00:00 AM - 10:00:00 PM |
| Saturday | 10:00:00 AM - 10:00:00 PM |
| Sunday | 10:00:00 AM - 10:00:00 PM |
At night, Portofino is the perfect hang-out place for families, friends or couples.
Backofen literally means 'oven' in Austrian. This quaint and cosy Austrian cafe is
Starbucks have above all pride itself on the quality of their products.A haven
Chai Diam Ma has different menu daily and they change their drink-of-the-day daily!
We are bread of love, fresh and sizzling from the oven, strong and
Fruuze Frozen Yogurt. The ambience is cool and relaxed. The service fast and
A lifestyle cafe chain, Secret Recipe has become a household name by serving
Secret Recipe is the largest cafe chain in Malaysia serving fine quality cakes
Amelie Cafe's concept is using all the recycle and reusable things. From the
Get'em Smack located in Penang Times Square is where you will find a
Blog Reviews
Be the first to submit blog post for NextStop