Scan with MonkeyWee App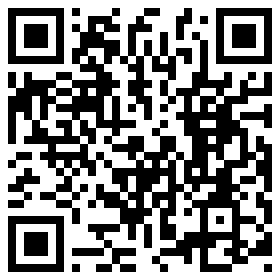 Via Pre
From the snow white facade, to the elevated ceilings, to products for retail sale fringing the walls, Via Pre is all style. Wooden tables, terracotta floors and original ceiling beams cultivate appreciation of heritage and tradition. Bulky heavy metal structures, elongated chalk boards, ornately woven gold painted steelworks and metalliferous lamps ooze industrial chic. Modern pop tunes from Europe and South America palpitate the air. Families, couples and small groups of friends animate the room. There's an energy in the air, reminiscent of an Italian trattoria - lively and captivating. Via Pre is, without doubt, on the "What's hot" list in Penang.
Category

Restaurant & Bar

Address

5, Weld Quay, Georgetown Penang, Malaysia

Phone Contact

604.2619 800

Email

Info@Via-Pre.Com

Website

Latitude

5.41617361856472

Longitude

100.34362256526947

Operation Hours

| | |
| --- | --- |
| Monday | 11:30:00 AM - 10:30:00 PM |
| Tuesday | 11:30:00 AM - 10:30:00 PM |
| Wednesday | 11:30:00 AM - 10:30:00 PM |
| Thursday | 11:30:00 AM - 10:30:00 PM |
| Friday | 11:30:00 AM - 10:30:00 PM |
| Saturday | 11:30:00 AM - 10:30:00 PM |
| Sunday | 11:30:00 AM - 10:30:00 PM |
BeerBQ Bistro is a place for food and beer pairing! It is a
Bavarian Bierhaus features authentic German cuisine. They serve delectable dishes such as Mixed
The menu offers many of specialities such as Irish stew and Dublin Coddle.
The best ingredient for an enjoyable evening is some company to share good
T.G.I Friday's™ is an international chain focusing on casual dining, with over 1000
Laos Cafe is established & could be easily found in the heart of
A pioneer in the Bangsar dining scene, this contemporary casual dining outlet offers
"A venue where you can eat, play and party!" Sixty9ine, Mansion by
Dare to challenge? No Bullseye, No Goodbye!!
'SOHO', the name was unprecedented in Malaysia right up until 1997. 'SOHO' is
Blog Reviews
Be the first to submit blog post for Via Pre