Scan with MonkeyWee App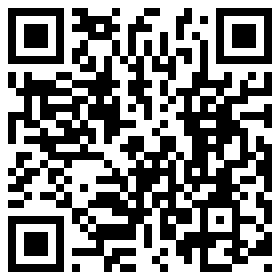 Suffolk House
Suffolk House, Penang's first 'Great House' a stunning example of an Anglo-Indian garden house and Malaysia's only surviving Georgian Mansion, originally built in the early 1800s. For decades Suffolk House had a glittering career as the home of successive British Governors. The award-winning restored mansion is now a "must visit" destination for everyone who comes to the UNESCO World Heritage Site of George Town, Penang.

Today, you can visit the house, soak up its unique atmosphere, and wander round rooms lovingly refurnished with original Anglo-Indian antiques. Here, you can also treat yourself to a taste of life in the mansion by savouring lunch,afternoon tea or dinner at the Suffolk House restaurant. Guests can also discover the spirit of the 200-year-old building by taking guided tours that relate its rich and extraordinary history.

The ambience of the great mansion is perfect for parties and weddings, business meetings as well as presentations and luxury product launches.
Category

Fine Dining

Address

250, Jalan Air Itam, Georgetown Penang, Malaysia

Phone Contact

604 228 1109

Email

info@suffolkhouse.com.my

Website

Latitude

5.410923915889579

Longitude

100.30569076538086

Operation Hours

| | |
| --- | --- |
| Monday | 10:00:00 AM - 11:00:00 PM |
| Tuesday | 10:00:00 AM - 11:00:00 PM |
| Wednesday | 10:00:00 AM - 11:00:00 PM |
| Thursday | 10:00:00 AM - 11:00:00 PM |
| Friday | 10:00:00 AM - 11:00:00 PM |
| Saturday | 10:00:00 AM - 11:00:00 PM |
| Sunday | 10:00:00 AM - 11:00:00 PM |
The Ship, with the reputation of serving The Best Steak In Town, was
The first New Nordic concept restaurant in Malaysia.
The only fine-dining Turkish restaurant in Malaysia, Bosphorus combines authentic Turkish ingredients with
Tucked away on top of Penang Hill lies a distant rumour of a
Sesame + Soy's uniqueness lie in its dual dining ambience in one space.
Located along the historic Macalister Road, Macalister Mansion promises a quirky and sophisticated
32 at the mansion is still a very nice place to dine at
A lifestyle venue featuring Thai fine dining, entertainment and music. The ambience is
Located in Batu Ferringhi, The Ferringhi Garden Restaurant with good ambiance is the
All around the Mediterranean, food is the language of hospitality, festivities, traditions and
Blog Reviews
Be the first to submit blog post for Suffolk House