Scan with MonkeyWee App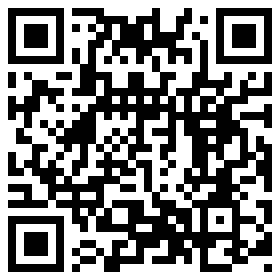 The Ship Ferringhi
The Ship, with the reputation of serving The Best Steak In Town, was well served under a unique decorative setting and on top of that all prices are value for money. The unique exterior of this outlet of The Ship is a never to be missed as it is built in a replica pirate ship.
Complementing the theme is service provided by captains and crews in maritime uniform. The Ship Ferringhi is reputed for its very dark, silent and romantic dining environment. Such is the attraction of The Ship that it is common for foreign visitors of the country to seek its whereabouts. The Ship has, by word of mouth, contributed in making Malaysia a popular tourist destination.
Category

Fine Dining

Address

69-B, Jalan Batu Ferringhi, Batu Ferringhi, Penang

Phone Contact

604 881 2142

Website

Latitude

5.473756550524902

Longitude

100.24745743079836

Operation Hours

| | |
| --- | --- |
| Monday | 12:00:00 PM - 01:00:00 AM |
| Tuesday | 12:00:00 PM - 01:00:00 AM |
| Wednesday | 12:00:00 PM - 01:00:00 AM |
| Thursday | 12:00:00 PM - 01:00:00 AM |
| Friday | 12:00:00 PM - 01:00:00 AM |
| Saturday | 12:00:00 PM - 01:00:00 AM |
| Sunday | 12:00:00 PM - 01:00:00 AM |
32 at the mansion is still a very nice place to dine at
All around the Mediterranean, food is the language of hospitality, festivities, traditions and
The only fine-dining Turkish restaurant in Malaysia, Bosphorus combines authentic Turkish ingredients with
Located along the historic Macalister Road, Macalister Mansion promises a quirky and sophisticated
Located in Batu Ferringhi, The Ferringhi Garden Restaurant with good ambiance is the
Suffolk House, Penang's first 'Great House' a stunning example of an Anglo-Indian garden
Tucked away on top of Penang Hill lies a distant rumour of a
The first New Nordic concept restaurant in Malaysia.
A lifestyle venue featuring Thai fine dining, entertainment and music. The ambience is
Sesame + Soy's uniqueness lie in its dual dining ambience in one space.
Blog Reviews
Be the first to submit blog post for The Ship Ferringhi