Scan with MonkeyWee App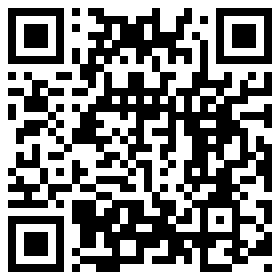 Ferringhi Garden
Located in Batu Ferringhi, The Ferringhi Garden Restaurant with good ambiance is the ideal place to entertain friends and loved ones. It was awarded the cleanest and pleasant restaurant back in year 2005. This upmarket restaurant has beautiful landscaped garden that surrounds the whole building. The patio planted with lusty green plants, a mini water fall and several fish ponds fills the whole place with tranquility. Windows were not left bare but dotted with hanging plants. The beautiful landscape garden stretches from the main entrance all the way to the carpark at the back. The restaurant has another upper floor section which is used for catering large functions. The stairway leading up to the hall is pleasantly decorated with small orchid potted plants. The indoor area is tastefully decorated with Balinese furniture, decorative items and floral arrangements. The fresh flowers plus the warm lighting makes the place charming and cosy. Inside the building is a spacious sitting lounge and a bar.
Category

Fine Dining

Address

34-C Jalan Batu Ferringhi, Batu Ferringhi, Penang

Phone Contact

604 881 1193

Latitude

5.470440428496883

Longitude

100.2451936463898

Operation Hours

| | |
| --- | --- |
| Monday | 02:00:00 PM - 12:00:00 AM |
| Tuesday | 02:00:00 PM - 12:00:00 AM |
| Wednesday | 02:00:00 PM - 12:00:00 AM |
| Thursday | 02:00:00 PM - 12:00:00 AM |
| Friday | 02:00:00 PM - 12:00:00 AM |
| Saturday | 02:00:00 PM - 12:00:00 AM |
| Sunday | 02:00:00 PM - 12:00:00 AM |
The Ship, with the reputation of serving The Best Steak In Town, was
32 at the mansion is still a very nice place to dine at
Sesame + Soy's uniqueness lie in its dual dining ambience in one space.
The first New Nordic concept restaurant in Malaysia.
Located along the historic Macalister Road, Macalister Mansion promises a quirky and sophisticated
A lifestyle venue featuring Thai fine dining, entertainment and music. The ambience is
Tucked away on top of Penang Hill lies a distant rumour of a
Suffolk House, Penang's first 'Great House' a stunning example of an Anglo-Indian garden
All around the Mediterranean, food is the language of hospitality, festivities, traditions and
The only fine-dining Turkish restaurant in Malaysia, Bosphorus combines authentic Turkish ingredients with
Blog Reviews
Be the first to submit blog post for Ferringhi Garden