Scan with MonkeyWee App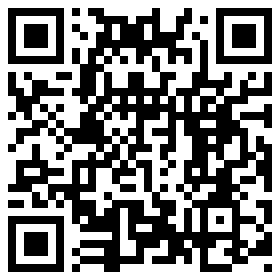 Marios Ristorante
Situated just along the main Batu Ferringhi tourist drag, Mario's is an elegant but friendly restaurant which serves good, as its name would imply, Italian food. It's popular with both locals and tourists: there's alfresco seating outside where the busy traffic whizzes by, but step inside and the ambience, complete with grape-vines and wood-fired pizza oven to one side, is authentic and perfectly recreated; you could be in a taverna somewhere in Genoa or Rome. The mingled aromas of garlic, thyme and oregano, with an underlying hint of creamy cheese, will get your taste buds going in anticipation. Starters consist of bruschettas and soups served in home-made sourdough bread bowls – try their creamy Clam Chowder, although the Mushroom and Minestrone aren't bad either.
Category

Restaurant

Address

152B, Jalan Batu Ferringhi, Batu Ferringhi, Penang

Phone Contact

604 881 3775

Latitude

5.476941825944537

Longitude

100.2536238293236

Operation Hours

| | |
| --- | --- |
| Monday | 08:30:00 AM - 11:30:00 PM |
| Tuesday | 08:30:00 AM - 11:30:00 PM |
| Wednesday | 08:30:00 AM - 11:30:00 PM |
| Thursday | 08:30:00 AM - 11:30:00 PM |
| Friday | 08:30:00 AM - 11:30:00 PM |
| Saturday | 08:30:00 AM - 11:30:00 PM |
| Sunday | 08:30:00 AM - 11:30:00 PM |
d'Tandoor is also the first North Indian Food Franchise in Malaysia. d'Tandoor was
Oriental Seafood is a true seafood pioneer in the Pearl of Orient. Throughout
Experience an unforgettable dining experience at Uncle Zack By The Beach.

Have
Blue Reef Fish & Chips has a good selection of food, including pasta,
Ding specializes in charcoal BBQ & steamboat. Pick and choose from a varied
This hidden pearl in Hillside is popular among TAR college student and local.
Located at the magnificent Straits Quay, Seri Tanjung Pinang, Hisago is a sophisticated
Amuleto is under the Chinese restauranCrystal Jad that serves a fusion of Western
Welcome to Dragon-i, where a memorable culinary experience awaits.

Inspired by the
Sumida Japanese Restaurant is located at the block of shop lots right opposite
Blog Reviews
Be the first to submit blog post for Marios Ristorante