Scan with MonkeyWee App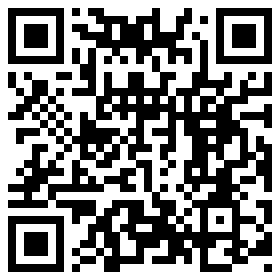 69 Mansion
"A venue where you can eat, play and party!" Sixty9ine, Mansion by the beach - the island's future in beachfront recreation and lifestyle. Located just along Bt Fghi's popular 3km beach stretch, it'll provide locals and tourists a new concept of what island life is all about.
Tantalize your tastebuds at our italian themed restaurant, whereby you will able to savor a range of delicious italian cuisine prepared by our chef. What we are trying to provide is a casual dining experience for our guests.
Adjacent to the restaurant, would be the bar/lounge which enables you to sit down comfortably and relax after a hearty meal. A variety of fine wines and other beverages are available as well.
For those who would prefer to embrace the sun and sand, just take a stroll to the outdoor area. Take a dip in the pool to cool down, or perhaps just chill at the deck chairs and soak up some sun for that tan you've always wanted.
Have a cocktail or two and just let yourself enjoy the surroundings. A fair amount of greenery in the surrounding area will also be playing an important part to provide you that sense of being closer to nature. Truly a breath of fresh air.
Utilize the available day beds; or even our cabanas for those who prefer to have a little privacy. In addition to that, events such as beach side/water sports activities, poolside bbqs and parties will also be lined up along the year.
Category

Restaurant & Bar

Address

69, Jalan Batu Ferringhi, Batu Ferringhi, Penang

Phone Contact

604 881 9966

Email

info@69mansion.com

Website

Latitude

5.473206534777696

Longitude

100.24718920989687

Operation Hours

| | |
| --- | --- |
| Monday | 06:00:00 PM - 03:00:00 AM |
| Tuesday | 06:00:00 PM - 03:00:00 AM |
| Wednesday | 06:00:00 PM - 03:00:00 AM |
| Thursday | 06:00:00 PM - 03:00:00 AM |
| Friday | 06:00:00 PM - 03:00:00 AM |
| Saturday | 06:00:00 PM - 03:00:00 AM |
| Sunday | 06:00:00 PM - 03:00:00 AM |
Gaya's Beach Side Bar & Restaurant by a pool side service offers delightful
With authenticity and great taste in mind, Brussels Beer Café has brought Belgium
The menu offers many of specialities such as Irish stew and Dublin Coddle.
It is one of the first Bulgarian restaurants in Penang. The restaurant decorates
Kaj n' Dee's is officially officiated by Penang Chief Minister on 15th May
CHEERS Restaurant & Bierhaus is the latest spot to spawn in Penang with
The Library is a gastropub with its thematic interior and is a great
Opening for the first time in Penang, Michelangelo's has captured not only the
Perfect place to unwind. Chill out at the fountain, lounge in the sweeping
BeerBQ Bistro is a place for food and beer pairing! It is a
Blog Reviews
Be the first to submit blog post for 69 Mansion