Scan with MonkeyWee App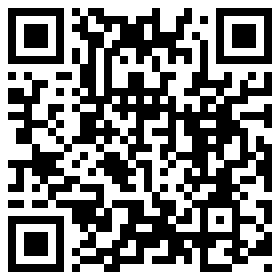 Black Ball
Drawing from the idea of 'Xian Cao' being 'black' in colour and taro 'balls', came the birth of BlackBall - a dessert connoiseur that has its roots in Taiwan. The company was founded and created by Mr. Tang, who is an ...experienced tour guide, when he came across 'Xian Cao' by chance upon travelling to 'Guan Xi'. He was thrilled and excited by what he had encountered, as not only did his new discovery taste great, but it also provided various health benefits. It was from this experience that his dream was born. This dream finally came true for him after setting up the BlackBall Company in Taipei, introducing his customers to the amazing characteristics of "Xian Cao". The ingredient has now become a key inclusion in most traditional desserts accross Taiwan. Having started the BlackBall company started back in 2006, has bloomed and now stands as one of the biggest dessert chains in Taipei with over 20 outlets.
Category

Dessert & Drinks

Address

232, Jalan Burma, Pulau Tikus, Penang

Phone Contact

604 226 0400

Email

blackballpenang@gmail.com

Latitude

5.4301435414619785

Longitude

100.31312327190096

Operation Hours

| | |
| --- | --- |
| Monday | 12:00:00 PM - 12:00:00 AM |
| Tuesday | 12:00:00 PM - 12:00:00 AM |
| Wednesday | 12:00:00 PM - 12:00:00 AM |
| Thursday | 12:00:00 PM - 12:00:00 AM |
| Friday | 12:00:00 PM - 12:00:00 AM |
| Saturday | 12:00:00 PM - 12:00:00 AM |
| Sunday | 12:00:00 PM - 12:00:00 AM |
Fa Guo San is a cozy outlet offering food ranging from waffle, ice
To keep up with the quality and image as one of the top
Oishi Frozen Yogurt serves not only the most addictive & delicious frozen yogurt
Espresso, Mocha, Latte, Chillers, specially handcrafted coffe
Tang Bo Fu aka Snowman offers a variety of desserts to choose from.
Besides our Coffee is high grade product from South America, and our chocolate
Fruuze Frozen Yogurt is made from a unique recipe using only imported, premium
Tea Secret – a brand of Bubbly Rich International Sdn Bhd, specialises in
I-Cup offers a hug variety of drinks from fruit juices, smoothies and many
At Häagen-Dazs, we are passionate about everything we do. That's why we use
Blog Reviews
Be the first to submit blog post for Black Ball