Scan with MonkeyWee App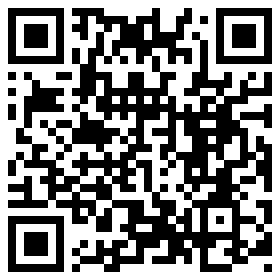 Boutique Bystroe
The BOUTIQUE... Well, what can we say? We're fashion-crazy! We believe that good quality high runway fashion can still be affordable. We carry a wide range of fashion Apparels & Accessories from Paris (France), Milan (Italy), Seoul (Korea), Tokyo (Japan), Hong Kong and Taiwan that's carefully sourced & imported for our customers' interests! So, LADIES, What are you waiting for? Prices for Casuals & Work Wears range from Rm50-RM150 Prices for Dinner Wears range from RM100-RM399 Prices for Accessories range from RM19-RM80 All Prices for Items sold in Boutique Bystroe really depends on the Country of Origin where the Stock is from and the Material's Quality. So if you have a budget to go through- do let us know and we will be happy to assist you in finding the perfect Apparel / Accessory! Our Boutique also offers advice on fashion dressing and how to match accessories so if you have any question to ask re. fashion, pls do not hesistate to ask, yea?
Also, let's say you have a function to go to and you are running out of time, you may also let us know the theme or perhaps the colour that you'd like to be dressed in and we will be able to pick out a few choices for you to try on before you arrive. All you have to do is call us! :)
*Come and EXPLORE!*
The CAFE... So now, GUYS- The Cafe is a relaxing personal space where you could be waiting for your other half who is busy shopping, or you could be a group of friends just wanting to find a good ol' place to chill out to some laid-back music tracks....away from all the work and busy schedule. Boutique Bystroe's Cafe which is housed on the ground floor of the Premise...is in fact a 'COZY HOME'' (As some of our regular customers call it) where we serve a great selections of Coffee & Homemade Italian Meals. You may also find some good reads/ Magazines here too...some classic Comics to Biographies at our 'Library Man' Section of our 'Cozy Home'. While here chilling anyway, why don't you play a round of board games before your meal? That could be a whole lotsa fun and laughter, don't you think? ...AND Ahh...if you're waiting for your other half shopping... and you're bored out of your wit already-- Don't fret! You can online for freeeeee now at Boutique Bystroe Cafe with our 4MBPS wifi speed!! Now...that's FTW, ey! :P *So come along, and DISCOVER*!
Category

Bistro

Address

233-C, Burmah Road, Penang

Phone Contact

604 228 7562

Email

boutiquebystroe@gmail.com

Latitude

5.424723067715935

Longitude

100.31967322631533

Operation Hours

| | |
| --- | --- |
| Monday | 11:00:00 AM - 10:00:00 PM |
| Tuesday | 11:00:00 AM - 10:00:00 PM |
| Wednesday | 11:00:00 AM - 10:00:00 PM |
| Thursday | 11:00:00 AM - 10:00:00 PM |
| Friday | 11:00:00 AM - 10:00:00 PM |
| Saturday | Closed |
| Sunday | 11:00:00 AM - 10:00:00 PM |
Casual and unpretentious, the outlet features European, Asian and Pacific cuisine prepared in
Just like its sister outlet in New World Park, the smashing interpretations here
Housed below the landmark Petronas Twin Towers, serving western fine food in a
Strategically located at the ground floor of Gurney Plaza, Le Jez Bistro &
A trendy live style bar & lounge serving international liquors and cocktails accompanied
The Loaf has a unique concept bakery and bistro. They are an artisan
This place, true to its name features a whole lot of red furnishings.
With an elegant, contemporary and Asian chic design and lounge with a couple
Blog Reviews
Be the first to submit blog post for Boutique Bystroe