Scan with MonkeyWee App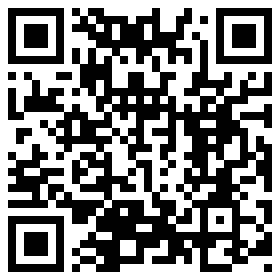 Soho Gastropub
'SOHO', the name was unprecedented in Malaysia right up until 1997. 'SOHO' is an area of the City of Westminster and part of the West End of London. The area of 'SOHO' was grazing farmland until 1536 when it was taken by King Henry VIII as a royal park for the Palace of Whitehall. The name "SOHO" first appears in the 17th century and derives from a former 'FOX-HUNTING' Cry. Today the legacy continues. 'SOHO' is here to stay and the name has become a World-wide phenomenon being used for entertainment and restaurant districts – As the founder in Malaysia, we are proud to be part of the growing phenomenon..
Category

Restaurant & Bar

Address

Precinct 10, Jalan Tanjung Tokong, Tanjung Tokong, Penang

Phone Contact

604 890 6617

Email

sohofh@gmail.com

Website

Latitude

5.449624801955483

Longitude

100.30572573943789

Operation Hours

| | |
| --- | --- |
| Monday | 12:00:00 PM - 03:00:00 AM |
| Tuesday | 12:00:00 PM - 03:00:00 AM |
| Wednesday | 12:00:00 PM - 03:00:00 AM |
| Thursday | 12:00:00 PM - 03:00:00 AM |
| Friday | 12:00:00 PM - 03:00:00 AM |
| Saturday | 12:00:00 PM - 03:00:00 AM |
| Sunday | 12:00:00 PM - 03:00:00 AM |
BeerBQ Bistro is a place for food and beer pairing! It is a
This outlet offers a splendid view of the coast and promenade for those
CHEERS Restaurant & Bierhaus is the latest spot to spawn in Penang with
Dare to challenge? No Bullseye, No Goodbye!!
T.G.I Friday's™ is an international chain focusing on casual dining, with over 1000
Meal by the beach, listening to the sea breeze, soft warm sun blushing
Chili's Grill & Bar is a leading casual dining restaurant chain with a
The Library is a gastropub with its thematic interior and is a great
Gaya's Beach Side Bar & Restaurant by a pool side service offers delightful
The menu offers many of specialities such as Irish stew and Dublin Coddle.
Blog Reviews
Be the first to submit blog post for Soho Gastropub