Scan with MonkeyWee App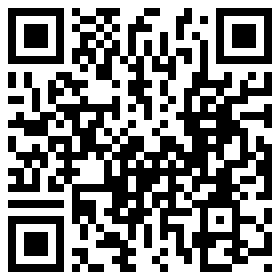 Healy Mac's
A favourite son of County Mayo, Ireland, Liam Healy and his team launched penang's Healy Mac's on February 18th, 2011, in time for a veritable St. patrick's day rumpus. Situated in the heart of the new Strait's Quay Marina with beautiful sea and sunset views, Healy Mac's can genuinely boast to being the foremost truly, authentic Irish Pub on the Pearl of the Orient. offering an ambience that somehow straddles the modern and traditional, Healy Mac's mixes regular live Irish Music with all the latest live sports coverage, including world football, cricket and rugby. Open and spacious with two bars and ample internal and outside seating, Healy Mac's offers s delightful venue for family dining, group functions or just the plain old 'Craic.' Our award winning chef's creations not only include Irish legends such as Irish Stew and Bread and Butter Pudding, but a range of cosmopolitan dishes including our humungous Organic Pork Knuckle and mouth-watering Bruschetta Smoked Salmon, and fine-dining favourites such as succulent Australian Rib Eye Steak and Fillet of Silver Cod. A wide range of Irish whiskeys supplement the staples of Guiness and Killkenny, and our wide selection of International Cocktails Menu will delight.
Category

Restaurant & Bar

Address

3A-G-9, Straits Quay, Jalan Seri Tanjung Pinang, Tanjung Tokong, Penang

Phone Contact

604 890 3477

Website

Latitude

5.4579126906015904

Longitude

100.31325738235171

Operation Hours

| | |
| --- | --- |
| Monday | 11:00:00 AM - 01:00:00 AM |
| Tuesday | 11:00:00 AM - 01:00:00 AM |
| Wednesday | 11:00:00 AM - 01:00:00 AM |
| Thursday | 11:00:00 AM - 01:00:00 AM |
| Friday | 11:00:00 AM - 02:00:00 AM |
| Saturday | 11:00:00 AM - 02:00:00 AM |
| Sunday | 11:00:00 AM - 02:00:00 AM |
A pioneer in the Bangsar dining scene, this contemporary casual dining outlet offers
T.G.I Friday's™ is an international chain focusing on casual dining, with over 1000
Located in Mid Valley, Brotzeit features authentic German cuisine such as the customary
Albion opened its doors in 2010 and has since been delighting Malaysian diners
Perfect place to unwind. Chill out at the fountain, lounge in the sweeping
The best ingredient for an enjoyable evening is some company to share good
Dare to challenge? No Bullseye, No Goodbye!!
Conveniently located on the ground floor of Gurney Plaza shopping mall is Euro
Martini Cafe welcomes guests with its contemporary decor abounding a pleasant and relaxed
The menu offers many of specialities such as Irish stew and Dublin Coddle.
Blog Reviews
Be the first to submit blog post for Healy Mac's