Scan with MonkeyWee App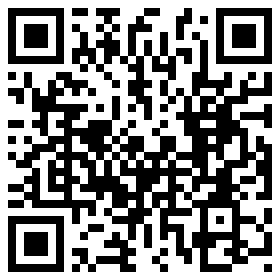 Hisago Modern Japanese Restaurant
Located at the magnificent Straits Quay, Seri Tanjung Pinang, Hisago is a sophisticated oasis offering alluring and inventive dining options, using only freshest and highest quality ingredients available from the global village. Hisago is set for your dining experience. Bringing a sense of adventure to Japanese dining, Hisago Modern Japanese Restaurant delivers imaginative twists on authentic traditional and modern Japanese cuisine.
Besides the Ala Carte menu, our set menu (available lunch and dinner) offers you a lovely combination of appetizers, sashimi, grilled, flash fried and smoked items. Exceptional yet affordable.
Hisago is an ideal venue for receptions, meetings, luncheons, special events and seminars. We are able to accommodate groups of up to 75 people seated and up to 100 people for stand up receptions. For smaller and more intimate gatherings, our semi private and private room, which can accommodate up to 22 people, is available.
Category

Restaurant

Address

3E-1-1, Straits Quay, Jalan Seri Tanjung Pinang, Tanjung Tokong, Penang

Phone Contact

604 890 1251

Email

hisagopenang@gmail.com

Latitude

5.4579126906015904

Longitude

100.31325738235171

Operation Hours

Monday

12:00:00 PM - 03:00:00 PM
06:00:00 PM - 10:30:00 PM


Tuesday

12:00:00 PM - 03:00:00 PM
06:00:00 PM - 10:30:00 PM


Wednesday

12:00:00 PM - 03:00:00 PM
06:00:00 PM - 10:30:00 PM


Thursday

12:00:00 PM - 03:00:00 PM
06:00:00 PM - 10:30:00 PM


Friday

06:00:00 PM - 10:30:00 PM
12:00:00 PM - 03:00:00 PM


Saturday

06:00:00 PM - 10:30:00 PM
12:00:00 PM - 03:00:00 PM


Sunday

12:00:00 PM - 03:00:00 PM
06:00:00 PM - 10:30:00 PM

Situated along Penang's famed Gurney Drive, Crepe Cottage offers a cozy, homely and
The success story was unfolded in 1998. Ever since then, Tarbush has made
Growing up with great food being consistently around, especially at home, we thought
Miraku, simply means a great place for customers to enjoy great food. It
Whether you are looking for a modern restaurant to host a business lunch
Colour plate starts from RM1.80. We provide more than 100 assortments of sushi
Seeking for Thai Restaurant to taste some spicy sour flavor and Thai famous
Feeling the excitement of curry powder pondering in your meal, tasting the real
The restaurant @The Sun which was opened recently occupies the ground floor corner
Located among the swanky 3/f eateries in BSC, Le Midi offers diners a
Blog Reviews
Be the first to submit blog post for Hisago Modern Japanese Restaurant