Scan with MonkeyWee App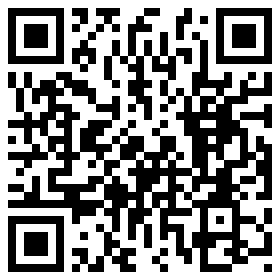 Rice. Etc
Rice.etc is the café that is your friend, your taste with over 20 varieties of dishes and tantalizing a la carte to choose from the whole day long. Not enough? Pick your own choice from the salad bar, toast, sandwiches and imported brewed coffee all in the warm cozy corner ambience of Straits Quay with Wi-fi and relaxing music to your ears.

Have a drink, catch up with your friends, looking for a place to do some work or even just to sit down and enjoy the day, then this is the place where you would like to be.
 
Rice.etc cares not only for your tummy, we care for your wallet too.
Category

Restaurant

Address

3G-1-2, Straits Quay, Jalan Seri Tanjung Pinang, Tanjung Tokong, Penang

Phone Contact

604 899 7293

Email

rice.etc.straitsquay@gmail.com

Latitude

5.4579126906015904

Longitude

100.31325738235171

Operation Hours

| | |
| --- | --- |
| Monday | 09:00:00 AM - 09:00:00 PM |
| Tuesday | 09:00:00 AM - 09:00:00 PM |
| Wednesday | 09:00:00 AM - 09:00:00 PM |
| Thursday | 09:00:00 AM - 09:00:00 PM |
| Friday | 09:00:00 AM - 09:00:00 PM |
| Saturday | 09:00:00 AM - 09:00:00 PM |
| Sunday | 09:00:00 AM - 09:00:00 PM |
Upon entering the premise, you would think that they are just another tea
Matsuki Japanese Restaurant at 62, Cantoment Road (Jalan Pemenang) in Penang (near Gurney
Hidden from the main road is a well known seafood restaurant own by
Sumida Japanese Restaurant is located at the block of shop lots right opposite
First franchise outlet in Penang for Lunarich Malaysia Pizza & PastaLUNARICH restaurant serves
The place is just opposite the Shangrila's Golden Sands Resort. It has both
Satisfy your hunger pangs with some great portion of Arabian delights at Khayrat
Banquet is the sister restaurant to Cafe Caf. It is utterly feminine in
Located along the old world charm of Armenian Street is a Chinese restaurant
Chicago Rib House prides itself for its passion in making the famed, succulent,
Blog Reviews
Be the first to submit blog post for Rice. Etc