Scan with MonkeyWee App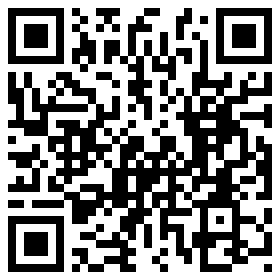 J.L. Gourmet Cafe
A cozy corner serving great value-for-money Western and fusion delicacies, JL Gourmet Café is snuggly located at the third floor of Prangin Mall, Penang. JL Gourmet Café is owned and managed by an established hotelier in the F&B and hospitality industry, and together with the recent inclusion of an Executive Chef, this outlet brings you great gourmet servings at affordable prices. Being experienced hoteliers, you can expect friendly smiles the minute you step into this place.
Of course a café will not be considered one without the servings of great coffee. Special brewed or ice blended, JL Gourmet Café prides itself in serving one of the best coffees for the local taste buds in town. Opened throughout the operation hours of the mall itself, JL Gourmet Café is increasingly becoming popular with many of its patrons who constantly pop by for a cuppa or to savour its mouth watering meals. From the masterfully prepared mouth watering gourmet food to many other choice selections, you just got to pay JL Gourmet Café a visit to try out what they serve.
Category

Restaurant

Address

33-3-09, Prangin Mall, Jln Dr. Lim Chwee Leong, 10100, Penang

Latitude

5.414549534820732

Longitude

100.33124964042361

Operation Hours

| | |
| --- | --- |
| Monday | 11:00:00 AM - 09:00:00 PM |
| Tuesday | 11:00:00 AM - 09:00:00 PM |
| Wednesday | 11:00:00 AM - 09:00:00 PM |
| Thursday | 11:00:00 AM - 09:00:00 PM |
| Friday | 11:00:00 AM - 09:00:00 PM |
| Saturday | 11:00:00 AM - 09:00:00 PM |
| Sunday | 11:00:00 AM - 09:00:00 PM |
The Tom Yum soup has a very delectable and extreme sweet and sour
The cuisine brought to you by Bumbu Desa uses a complex blend of
The interior is modest in appearance and eclectic at best, and the decor
Canton-i finally opened their doors at the ground floor of Queensbay Mall, Penang.
For some decent Italian food in a homely environment, Buonasera is a good
Aunties Ssam restaurant serves Chinese cuisine but with a few twists thrown in.
Located in the town area, May Garden serves you the best of delicious
Angus House has a simple yet modern interior and offers a lavish selection
Growing up with great food being consistently around, especially at home, we thought
Located along the old world charm of Armenian Street is a Chinese restaurant
Blog Reviews
Be the first to submit blog post for J.L. Gourmet Cafe