Scan with MonkeyWee App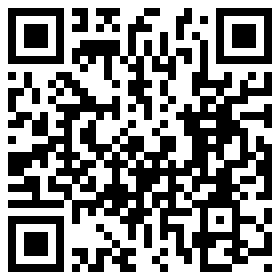 Nandos
Nando's was born in 1987 in South Africa, although the tale of Nando's and our inspirational Peri-Peri takes us back much further in time.

From the humble beginnings, Nando's Restaurants have now opened in
34 countries on five continents around the world, launching in Washington DC
in July 2008. It isn't just good luck that has helped fan the Nando's flame.

Nando's work to a set of values that is central to everything that we do. Most importantly, it helps us to attract brilliant people that make it all possible.
In the beginning Nando's Peri-Peri Flame-Grilled Chicken didn't just fall out of the sky! Our natural wonder dates back to a time when the brave Portuguese set out to explore new worlds…

The explorers tried to sail to the East, where it was rumoured treasures abounded. They realised that they couldn't make it without a stop to replenish stores for their journey. So in what is now known as Mozambique, they established a port. The rich and fertile lands they discovered enticed many explorers to settle. The Portuguese flourished here and life soon included great food, wine and much laughter.
Category

Restaurant

Address

Lot No. 170-G-72 & 170-01-68, Plaza Gurney, Persiaran Gurney, 10250 Georgetown, Pulau Pinang, Malaysia

Phone Contact

604 227 6555

Website

Latitude

5.437555893636181

Longitude

100.30950228973086

Operation Hours

| | |
| --- | --- |
| Monday | 10:00:00 AM - 11:00:00 PM |
| Tuesday | 10:00:00 AM - 11:00:00 PM |
| Wednesday | 10:00:00 AM - 11:00:00 PM |
| Thursday | 10:00:00 AM - 11:00:00 PM |
| Friday | 10:00:00 AM - 11:00:00 PM |
| Saturday | 10:00:00 AM - 11:00:00 PM |
| Sunday | 10:00:00 AM - 11:00:00 PM |
Over the last one year plus, there were endless streams of famous people
00cc is well known by its Taiwanese food. Beef Noodles of 600cc, shine
Haven Delights, a restaurant that serves many varieties of cuisine from Shanghai, Japan,
Inspiring decor with interesting Thai objects d'art projects a contemporary setting. Features mainly
The interior is modest in appearance and eclectic at best, and the decor
OXO Cafelab Restaurant is one of the latest additions to the eating scene
This hidden pearl in Hillside is popular among TAR college student and local.
Sushi King first opened our doors in 1995, pioneering a new era of
What's the story behind this cute little frog that has been making footprints
Dragon-i is a shanghainese concept restaurant. It's under the same company with Canton-i.
Blog Reviews
Be the first to submit blog post for Nandos