Scan with MonkeyWee App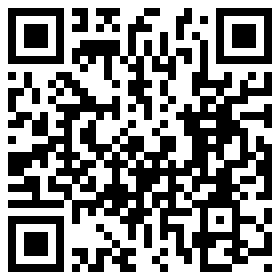 Nandos
Nando's was born in 1987 in South Africa, although the tale of Nando's and our inspirational Peri-Peri takes us back much further in time.

From the humble beginnings, Nando's Restaurants have now opened in
34 countries on five continents around the world, launching in Washington DC
in July 2008. It isn't just good luck that has helped fan the Nando's flame.

Nando's work to a set of values that is central to everything that we do. Most importantly, it helps us to attract brilliant people that make it all possible.
In the beginning Nando's Peri-Peri Flame-Grilled Chicken didn't just fall out of the sky! Our natural wonder dates back to a time when the brave Portuguese set out to explore new worlds…

The explorers tried to sail to the East, where it was rumoured treasures abounded. They realised that they couldn't make it without a stop to replenish stores for their journey. So in what is now known as Mozambique, they established a port. The rich and fertile lands they discovered enticed many explorers to settle. The Portuguese flourished here and life soon included great food, wine and much laughter.
Category

Restaurant

Address

Lot No. 170-G-72 & 170-01-68, Plaza Gurney, Persiaran Gurney, 10250 Georgetown, Pulau Pinang, Malaysia

Phone Contact

604 227 6555

Website

Latitude

5.437555893636181

Longitude

100.30950228973086

Operation Hours

| | |
| --- | --- |
| Monday | 10:00:00 AM - 11:00:00 PM |
| Tuesday | 10:00:00 AM - 11:00:00 PM |
| Wednesday | 10:00:00 AM - 11:00:00 PM |
| Thursday | 10:00:00 AM - 11:00:00 PM |
| Friday | 10:00:00 AM - 11:00:00 PM |
| Saturday | 10:00:00 AM - 11:00:00 PM |
| Sunday | 10:00:00 AM - 11:00:00 PM |
The restaurant is named after Sukhothai which is one of the north central
Hai Nan Town Nyonya & Hainanese Restaurant, riding on the success of their
The Olive Tree boasts a cosy setting with warm colours thats welcoming and
The restaurant is a short distance away from Ingolf's Kneipe German Restaurant, Vintage
Situated just along the main Batu Ferringhi tourist drag, Mario's is an elegant
TAO AUTHENTIC ASIAN CUISINE the Upscale restaurant that offer ALL- U- CAN- EAT
The owner of Cassis at Bellisa Row has now opened Chez Weng, a
Sumida Japanese Restaurant is located at the block of shop lots right opposite
Sushi King first opened our doors in 1995, pioneering a new era of
The cuisine brought to you by Bumbu Desa uses a complex blend of
Blog Reviews
Be the first to submit blog post for Nandos