Scan with MonkeyWee App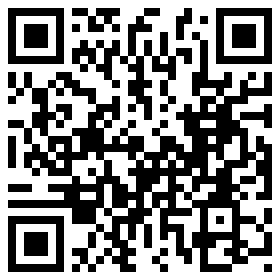 Sakae Sushi
Most speak of love, but only one man bestowed the most enchanting of odes to his wife.

It all started in 1997 in Singapore, when having fine Japanese cuisine and fresh sushi meant spending top dollars. He noticed that his wife, an avid fan of Japanese food, was always dining consciously at such restaurants for fear of incurring an exorbitant bill.

And so the ode began. Motivated to make his wife's sushi dining experience unique, fulfilling and carefree, he founded Sakae Sushi, a trendy restaurant haven where she, along with every Japanese food enthusiast, could enjoy the freshest, inexpensive Japanese savouries without a worry about cost.

Like his love for his wife, nothing about Sakae Sushi is ordinary. From the sushi conveyor belt, its consistently-delicious delectables on the colourful plates, attractive presentation and portions, Sakae Sushi appeals to the budget-conscious, the fresh-food follower, and the stylish sushi connoisseur. Even today's iGeneration find it hard to resist as every Sakae Sushi is fitted with emergent technologies like our Interactive Menu.

Today, Sakae Sushi has grown into a global chain of more than 50 outlets throughout Asia and beyond, serving over 200 varieties of delectables of sushi, sashimi and many others. Its economical price, ever-changing menu, endearing staff and ambiance ensure that this fairytale dining experience will never be short of fans' accolades.

So who says kissing the frog can't get you a piece of your fairytale dream!
To experience this fairytale, drop by any Sakae Sushi outlet today!
Category

Restaurant

Address

170-03-87/88/89 Plaza Gurney Persiaran Gurney 10250 Penang

Phone Contact

604 229 5930

Website

Latitude

5.437555893636181

Longitude

100.30950228973086

Operation Hours

| | |
| --- | --- |
| Monday | 10:00:00 AM - 10:00:00 PM |
| Tuesday | 10:00:00 AM - 10:00:00 PM |
| Wednesday | 10:00:00 AM - 10:00:00 PM |
| Thursday | 10:00:00 AM - 10:00:00 PM |
| Friday | 10:00:00 AM - 10:00:00 PM |
| Saturday | 10:00:00 AM - 10:00:00 PM |
| Sunday | 10:00:00 AM - 10:00:00 PM |
The T-Bowl (Toilet Bowl) Restaurant was established on 18th Feb 2008 at 3rd
This hidden pearl in Hillside is popular among TAR college student and local.
Whether you are looking for a modern restaurant to host a business lunch
Citrus Cafe and Restaurant located on Level 2 of Bangsar Village 2 is
Restaurateur has been Hainanese's talent since their migration to the South East Asia.
It's time for a grand treat of authentic Cantonese cuisine with your family
If you're looking for a taste of Middle Eastern cuisine, you can't go
Blue Reef Fish & Chips has a good selection of food, including pasta,
The interior is modest in appearance and eclectic at best, and the decor
While we all enjoy our comfort foods that clearly goes against the recommended
Blog Reviews
Be the first to submit blog post for Sakae Sushi