Scan with MonkeyWee App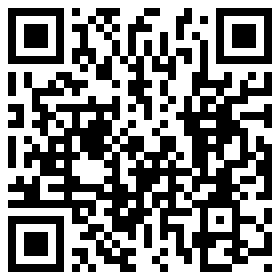 Coffee Island
A well-presented meal is a feast for the eyes, lifting spirits after long hours before computer screens and failed hypnosis sessions with unwavering credit card statements
Food pyramids are served whole on plates with meat, carbohydrate, vegetable and porcelain portions. Cutleries bulldoze into pan-seared fillets and lamb chops, beef steaks drizzled with brown sauce or chicken hams and king prawns cooked with white sauce and laid in golden potato beds while pasta and vegetables tag along for extra measure. Warm cuppas and eternal elixirs of soup, finger food and dessert flow to tables upon request depending on daily rotations of impulsive chefs. Choose to dine with the stars and midnight moles at the alfresco area or indoors with complimentary use of computers, Wi-Fi and letter Gs on the keyboard.

Coffee Island does not serve pork, but offers alcohol on its menu.
Category

Restaurant

Address

No. 77, Persiaran Gurney  Georgetown, Penang 10250

Phone Contact

604 227 2378

Latitude

5.433230252513705

Longitude

100.31606297298128

Operation Hours

| | |
| --- | --- |
| Monday | 10:00:00 AM - 03:00:00 AM |
| Tuesday | 10:00:00 AM - 03:00:00 AM |
| Wednesday | 10:00:00 AM - 03:00:00 AM |
| Thursday | 10:00:00 AM - 03:00:00 AM |
| Friday | 10:00:00 AM - 03:00:00 AM |
| Saturday | 10:00:00 AM - 03:00:00 AM |
| Sunday | 10:00:00 AM - 03:00:00 AM |
Oh Sushi is one of the latest sushi restaurants in Penang.
Waka Japanese Restaurant is located at the 2nd floor of 4-star Bayview Hotel
Wang Thai Restaurant is strategically located at Burmah Road, just next to Maxim
Aunties Ssam restaurant serves Chinese cuisine but with a few twists thrown in.
As the name of this place sounds, Shang Place serves Chinese cuisine. On
Many Penangites would have visited this Chinese restaurant once or more while to
Chinese Section ( EAST )
Lavishly decorated with unique Chinese antiquities, the Chinese
Aji Noren is a Japanese restaurant with a superb eating environment. They really
Restaurateur has been Hainanese's talent since their migration to the South East Asia.
Home is where the heart is. And at Fullhouse that's exactly what we
Blog Reviews
Be the first to submit blog post for Coffee Island