Scan with MonkeyWee App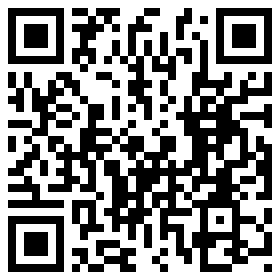 Hakka Tree
Hakka Tree in Tanjung Tokong, Penang popular for their homemade noodles topped with minced pork and salted fish pork patties. Noodles were silky smooth, slurped down alongside Yong Tau Foo, chilli, brinjal, lady finger, bitter gourd and beancurd. Kill your thirst and body heat with their freshly boiled Loh Han Guo or chrysanthemum tea or maybe a glass of fresh sugarcane juice. It's catering for the intense modern lifestyle as patrons hurry home after a long day out for work, so dishes are available for dine-in and takeaway.

Category

Restaurant

Address

F27, Tesco Tanjung Pinang, Jalan Seri Tanjung Pinang, Tanjung Tokong, Penang

Phone Contact

604 899 3887

Latitude

5.458809826319367

Longitude

100.3088800172394

Operation Hours

| | |
| --- | --- |
| Monday | 09:30:00 AM - 10:30:00 PM |
| Tuesday | 09:30:00 AM - 10:30:00 PM |
| Wednesday | 09:30:00 AM - 10:30:00 PM |
| Thursday | 09:30:00 AM - 10:30:00 PM |
| Friday | 09:30:00 AM - 10:30:00 PM |
| Saturday | 09:30:00 AM - 10:30:00 PM |
| Sunday | 09:30:00 AM - 10:30:00 PM |
Growing up with great food being consistently around, especially at home, we thought
Chinese Section ( EAST )
Lavishly decorated with unique Chinese antiquities, the Chinese
Using only the freshest ingredients available to create the unique Thai taste, one
The owner of Cassis at Bellisa Row has now opened Chez Weng, a
The 102 Restaurant offers Chinese food as well as Taiwanese cuisine in their
Citrus Cafe and Restaurant located on Level 2 of Bangsar Village 2 is
Sawara Restaurant is located in a corner shop house along busy Burma Road
A pioneer in the Bangsar dining scene, this contemporary casual dining outlet offers
Goh Teo Kee is one of the Teochew Restaurants located along Gurney Drive.
Oriental Seafood is a true seafood pioneer in the Pearl of Orient. Throughout
Blog Reviews
Be the first to submit blog post for Hakka Tree