Scan with MonkeyWee App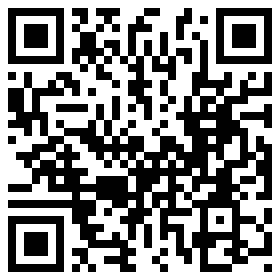 Sakae Sushi
What's the story behind this cute little frog that has been making footprints around the world?

More than just a logo, it was carefully thought through and designed so that whenever people think of eating sushi, they'll think of "Sakae".

Pronounced as "Sa-ka-ae", the word "Sakae" means growth (荣) in Japanese. It is also chosen as it sounds like "Sake", the traditional Japanese wine well loved by many in the world.

At Sakae Sushi, we are committed to offering maximum value, be it in terms of variety and quality of food or the dining experience.

Our sushi rice is enriched with vitamin E for added health benefit. With the large volume that we purchase, we are able to pass on cost savings to you so that you can enjoy fresh, high-quality food at affordable prices.

Category

Restaurant

Address

G4, Tesco Tanjung Pinang, Jalan Seri Tanjung Pinang, Tanjung Tokong, Penang

Phone Contact

604 899 0063

Email

feedback@sakaesushi.com.my

Website

Latitude

5.458809826319367

Longitude

100.3088800172394

Operation Hours

| | |
| --- | --- |
| Monday | 10:00:00 AM - 09:30:00 PM |
| Tuesday | 10:00:00 AM - 09:30:00 PM |
| Wednesday | 10:00:00 AM - 09:30:00 PM |
| Thursday | 10:00:00 AM - 09:30:00 PM |
| Friday | 10:00:00 AM - 09:30:00 PM |
| Saturday | 10:00:00 AM - 09:30:00 PM |
| Sunday | 10:00:00 AM - 09:30:00 PM |
Featuring a delicious mix of nutritious Italian-American cuisine that includes the world's favourite
Irrawaddy Fine Foods is Penang's first New York style delicatessen.

We provide
Canton-i finally opened their doors at the ground floor of Queensbay Mall, Penang.
A pioneer in the Bangsar dining scene, this contemporary casual dining outlet offers
If you're looking for a taste of Middle Eastern cuisine, you can't go
Edelweiss Cafe is a fine Penang restaurant that is located in the heart
A cozy corner serving great value-for-money Western and fusion delicacies, JL Gourmet Café
Oh Sushi is one of the latest sushi restaurants in Penang.
Haven Delights, a restaurant that serves many varieties of cuisine from Shanghai, Japan,
The restaurant is a short distance away from Ingolf's Kneipe German Restaurant, Vintage
Blog Reviews
Be the first to submit blog post for Sakae Sushi