Scan with MonkeyWee App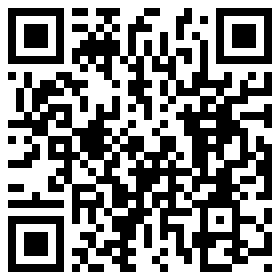 Shuan Shuan le
The Tom Yum soup has a very delectable and extreme sweet and sour flavor and it works perfectly with their specially made chili sauce which increase the flavor to other whole new stage. It is not advisable for those who cannot really take spicy food. The restaurant is very easy to locate, its in the middle of Atrium A and Atrium B of third floor at Prangin Mall, Penang. They have expanded their business, it should be easier to locate than previously. This steamboat outlet is very famous among the students/teenagers too, you will notice a lot of youngsters patronizing this restaurant. You will smell the piquant aroma of the Tom Yum when you are walking towards the restaurant. The set up for the tables in the restaurant was quite narrow. They do serve other noodles dishes too besides steamboat but they are rather pricey in my opinion, especially their steamboat set and their drinks cost a bomb too. Moreover, there will be a 10% service charge added to your bill. However, this place is definitely a "must-visit" for Tom Yam lovers.
Category

Restaurant

Address

Lot 33-3-65, Prangin Mall, Jalan Dr. Lim Chwee Leong, 10100,

Phone Contact

604 262 1886

Email

sunrichunity@hotmail.com

Website

Latitude

5.414549534820732

Longitude

100.33124964042361

Operation Hours

| | |
| --- | --- |
| Monday | 12:00:00 PM - 09:00:00 PM |
| Tuesday | 12:00:00 PM - 09:00:00 PM |
| Wednesday | 12:00:00 PM - 09:00:00 PM |
| Thursday | 12:00:00 PM - 09:00:00 PM |
| Friday | 12:00:00 PM - 09:00:00 PM |
| Saturday | 12:00:00 PM - 09:00:00 PM |
| Sunday | 12:00:00 PM - 09:00:00 PM |
The cuisine brought to you by Bumbu Desa uses a complex blend of
Sumida Japanese Restaurant is located at the block of shop lots right opposite
Colour plate starts from RM1.80. We provide more than 100 assortments of sushi
Edo Ichi is situated just steps away from the main entrance of Island Plaza
Experience an unforgettable dining experience at Uncle Zack By The Beach.

Have
OXO Cafelab Restaurant is one of the latest additions to the eating scene
This hidden pearl in Hillside is popular among TAR college student and local.
Sushi King first opened our doors in 1995, pioneering a new era of
Al Amar has a warm and earthly interior with ornaments and exotic paintings
Korea Palace is one of the only food & beverages outlet in the
Blog Reviews
Be the first to submit blog post for Shuan Shuan le