Scan with MonkeyWee App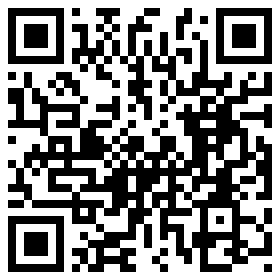 Edelweiss Cafe
Edelweiss Cafe is a fine Penang restaurant that is located in the heart of the Georgetown Heritage trail on Armenian Street. Edelweiss Cafe serves up traditional Swiss, European and local food brought to your table promptly and with a smile by their hospitable waitresses.

Edelweiss is an ideal Georgetown eaterie that is popular with both the locals and tourists alike and if you want to impress your friends you will not be disappointed in this fine establishment

Calling Edelweiss a cafe is a grand understatement, even though there are no airs & graces from the efficient & friendly staff this fine Penang restaurant has the ambience & nostalgia of an atmospheric eaterie that has been there, done that & is still delivering top notch cuisine.

This 150 year old heritage building has been lavishly restored to a degree where you are unsure whether you are entering a museum or a restaurant. With its antique clocks & furniture all tastefully located throughout this fine Georgetown eaterie the ambience created can easily make you believe you are in a high class restaurant of yesteryear.
Category

Restaurant

Address

38, Armenian Street, 10200 Geroge Town, Penang

Phone Contact

604 261 8935

Website

Latitude

5.414966092287839

Longitude

100.33794175191576

Operation Hours

Monday

Closed

Tuesday

06:30:00 PM - 10:00:00 PM
11:00:00 AM - 03:00:00 PM


Wednesday

06:30:00 PM - 10:00:00 PM
11:00:00 AM - 03:00:00 PM


Thursday

11:00:00 AM - 03:00:00 PM
06:30:00 PM - 10:00:00 PM


Friday

11:00:00 AM - 03:00:00 PM
06:30:00 PM - 03:00:00 PM


Saturday

12:00:00 PM - 10:00:00 PM


Sunday

12:00:00 PM - 07:00:00 PM

Angus House has a simple yet modern interior and offers a lavish selection
First franchise outlet in Penang for Lunarich Malaysia Pizza & PastaLUNARICH restaurant serves
Offering satisfying portions and reasonable prices, Ingolf's Kneipe German Restaurant is quite popular
The Revolving Restaurant is the crown jewel of Bayview Hotel Georgetown. The restaurant
Named after the Chakri dynasty which was founded by King Rama I, this
A well-presented meal is a feast for the eyes, lifting spirits after long
Featuring a delicious mix of nutritious Italian-American cuisine that includes the world's favourite
Nasi Kandar Nasib is located right beside the food court at Tesco Tanjung
Home is where the heart is. And at Fullhouse that's exactly what we
Sushi Zento is one of the latest Sushi outlets in Penang by BFG.
Blog Reviews
Be the first to submit blog post for Edelweiss Cafe