Scan with MonkeyWee App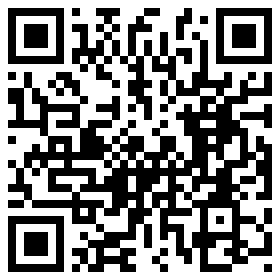 Edelweiss Cafe
Edelweiss Cafe is a fine Penang restaurant that is located in the heart of the Georgetown Heritage trail on Armenian Street. Edelweiss Cafe serves up traditional Swiss, European and local food brought to your table promptly and with a smile by their hospitable waitresses.

Edelweiss is an ideal Georgetown eaterie that is popular with both the locals and tourists alike and if you want to impress your friends you will not be disappointed in this fine establishment

Calling Edelweiss a cafe is a grand understatement, even though there are no airs & graces from the efficient & friendly staff this fine Penang restaurant has the ambience & nostalgia of an atmospheric eaterie that has been there, done that & is still delivering top notch cuisine.

This 150 year old heritage building has been lavishly restored to a degree where you are unsure whether you are entering a museum or a restaurant. With its antique clocks & furniture all tastefully located throughout this fine Georgetown eaterie the ambience created can easily make you believe you are in a high class restaurant of yesteryear.
Category

Restaurant

Address

38, Armenian Street, 10200 Geroge Town, Penang

Phone Contact

604 261 8935

Website

Latitude

5.414966092287839

Longitude

100.33794175191576

Operation Hours

Monday

Closed

Tuesday

06:30:00 PM - 10:00:00 PM
11:00:00 AM - 03:00:00 PM


Wednesday

06:30:00 PM - 10:00:00 PM
11:00:00 AM - 03:00:00 PM


Thursday

11:00:00 AM - 03:00:00 PM
06:30:00 PM - 10:00:00 PM


Friday

11:00:00 AM - 03:00:00 PM
06:30:00 PM - 03:00:00 PM


Saturday

12:00:00 PM - 10:00:00 PM


Sunday

12:00:00 PM - 07:00:00 PM

Chicago Rib House prides itself for its passion in making the famed, succulent,
Banquet is the sister restaurant to Cafe Caf. It is utterly feminine in
The American Blues, the quintessential element of the American Midwest that tells the
Our all-day main dining restaurant features an extensive and carefully selected buffet spread
Situated along Penang's famed Gurney Drive, Crepe Cottage offers a cozy, homely and
00cc is well known by its Taiwanese food. Beef Noodles of 600cc, shine
Whether you are looking for a modern restaurant to host a business lunch
FOONG WEI HEONG'S shareholder-cum-chef Ooi Liong Chai started his career as a 16-year-old
The Revolving Restaurant is the crown jewel of Bayview Hotel Georgetown. The restaurant
What's the story behind this cute little frog that has been making footprints
Blog Reviews
Be the first to submit blog post for Edelweiss Cafe