Scan with MonkeyWee App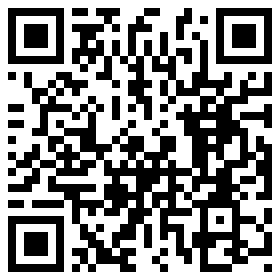 The Ship Sri Bahari
decades ago in Malaysia entrepreneurs were understandably hesitant of venturing
into the western food restaurant business. They were still trying to wean themselves
from the influences of their pre-independence colonial masters and to rediscover
their local Asian values.

Nevertheless, there were these young restauranteurs who believed that good food always
crosses cultures and prejudices, and appeals to discerning consumers. Mr. Foo Hee Hoon,
Mr. Foo Hee Loon and other partners almost single-handedly took on the formidable challenge
to start The Ship restaurant (The Ship), opening at Jalan Sultan Ismail what was later to become one of the many more outlets all over Malaysia. Although it wasn't exactly smooth sailing all the way, there was never a doubt that its captain at the helm was steadily steering it towards sure success.
Category

Restaurant & Bar

Address

46, Sri Bahari Road, 10050 Penang Malaysia

Phone Contact

604 263 3551

Website

Latitude

5.4213532708173995

Longitude

100.33207039638216

Operation Hours

| | |
| --- | --- |
| Monday | 11:30:00 AM - 11:55:00 PM |
| Tuesday | 11:30:00 AM - 11:55:00 PM |
| Wednesday | 11:30:00 AM - 11:55:00 PM |
| Thursday | 11:30:00 AM - 11:55:00 PM |
| Friday | 11:30:00 AM - 11:55:00 PM |
| Saturday | 11:30:00 AM - 11:55:00 PM |
| Sunday | 11:30:00 AM - 11:55:00 PM |
CHEERS Restaurant & Bierhaus is the latest spot to spawn in Penang with
The Library is a gastropub with its thematic interior and is a great
Bavarian Bierhaus features authentic German cuisine. They serve delectable dishes such as Mixed
Weissbrau serves a range of hearty German fare like homemade rosti or spatzli,
Laos Cafe is established & could be easily found in the heart of
Meal by the beach, listening to the sea breeze, soft warm sun blushing
'SOHO', the name was unprecedented in Malaysia right up until 1997. 'SOHO' is
The menu offers many of specialities such as Irish stew and Dublin Coddle.
Albion opened its doors in 2010 and has since been delighting Malaysian diners
Martini Cafe welcomes guests with its contemporary decor abounding a pleasant and relaxed
Blog Reviews
Be the first to submit blog post for The Ship Sri Bahari