Scan with MonkeyWee App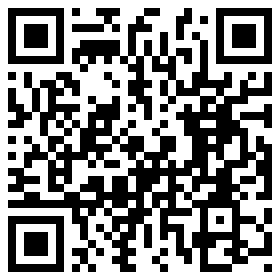 Mizi Bistro
People everywhere appreciate good food. Our belief that gourmet cuisine should come with an affordable price makes us accessible and attractive.

Our experience in the food and beverage department at international resort and 5 star hotels complemented by expertise in food preparation. Cooking styles and varieties hold us in good stead against the competition in a similar market.

Dining in Mizi Bistro is a gastronomical experience unlike any other. It can be equated to a symphony, delightful and an experience not to be missed.

Each and every dish we put out is our passion. We make sure every ingredient is fresh, every customer is our family and each visit a treasure.
Category

Restaurant

Address

102-D-6, New World Park, Jalan Burma, 10050 Penang malaysia

Phone Contact

604 227 2921

Website

Latitude

5.420092929900949

Longitude

100.32689373298342

Operation Hours

Monday

11:00:00 AM - 03:00:00 PM
06:00:00 PM - 11:00:00 PM


Tuesday

11:00:00 AM - 03:00:00 PM
06:00:00 PM - 11:00:00 PM


Wednesday

11:00:00 AM - 03:00:00 PM
06:00:00 PM - 11:00:00 PM


Thursday

06:00:00 PM - 11:00:00 PM
11:00:00 AM - 03:00:00 PM


Friday

11:00:00 AM - 03:00:00 PM
06:00:00 PM - 11:00:00 PM


Saturday

06:00:00 PM - 11:00:00 PM
11:00:00 AM - 03:00:00 PM


Sunday

06:00:00 PM - 11:00:00 PM
11:00:00 AM - 03:00:00 PM

The place is just opposite the Shangrila's Golden Sands Resort. It has both
Located along the old world charm of Armenian Street is a Chinese restaurant
Matsuki Japanese Restaurant at 62, Cantoment Road (Jalan Pemenang) in Penang (near Gurney
Situated along Penang's famed Gurney Drive, Crepe Cottage offers a cozy, homely and
James Foo & Family Western Food is quite famous in Penang, especially in
Upon entering the premise, you would think that they are just another tea
Seeking for Thai Restaurant to taste some spicy sour flavor and Thai famous
From Italian classics to our signature pastas, pizzas and irresistible tiramisu, our Chefs
00cc is well known by its Taiwanese food. Beef Noodles of 600cc, shine
Looking for a taste of spicy Indian cuisine? Situated in Bangsar, Anjappar serves
Blog Reviews
Be the first to submit blog post for Mizi Bistro