Scan with MonkeyWee App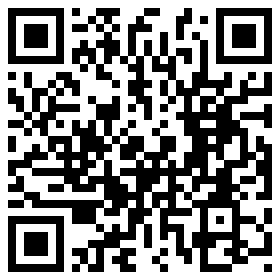 Foong Wei Heong Restaurant
FOONG WEI HEONG'S shareholder-cum-chef Ooi Liong Chai started his career as a 16-year-old kitchen assistant in the former Hotel Ambassador's Chopstick Restaurant. Since 1978, he has apprenticed with chefs from Taiwan and picked up a wide range of Chinese culinary skills. After Penang, he followed the chefs to Ipoh, Brunei and Singapore before returning to Penang in 1999. Ooi then planned to open his own restaurant. Foong Wei Heong started operations in 2002 and has since expanded to occupy two shoplots
Category

Restaurant

Address

23 & 25, Jalan Sri Bahari 10050 Penang, Malaysia

Phone Contact

604 261 1918

Latitude

5.420824568804007

Longitude

100.33238689704592

Operation Hours

Monday

11:45:00 AM - 02:15:00 PM
05:45:00 PM - 09:30:00 PM


Tuesday

11:45:00 AM - 02:15:00 PM
05:45:00 PM - 09:30:00 PM


Wednesday

11:45:00 AM - 02:15:00 PM
05:45:00 PM - 09:30:00 PM


Thursday

11:45:00 AM - 02:15:00 PM


Friday

11:45:00 AM - 02:15:00 PM
05:45:00 PM - 09:30:00 PM


Saturday

05:45:00 PM - 09:30:00 PM
11:45:00 AM - 02:15:00 PM


Sunday

11:45:00 AM - 02:15:00 PM
05:45:00 PM - 09:30:00 PM

Hungry hares make their way to the cosy surroundings of the restaurant, bringing
Our all-day main dining restaurant features an extensive and carefully selected buffet spread
First franchise outlet in Penang for Lunarich Malaysia Pizza & PastaLUNARICH restaurant serves
Sushi Zento is one of the latest Sushi outlets in Penang by BFG.
A cozy corner serving great value-for-money Western and fusion delicacies, JL Gourmet Café
Waka Japanese Restaurant is located at the 2nd floor of 4-star Bayview Hotel
Dragon-i is a shanghainese concept restaurant. It's under the same company with Canton-i.
Many Penangites would have visited this Chinese restaurant once or more while to
Most speak of love, but only one man bestowed the most enchanting of
James Foo & Family Western Food is quite famous in Penang. This is
Blog Reviews
Be the first to submit blog post for Foong Wei Heong Restaurant