Scan with MonkeyWee App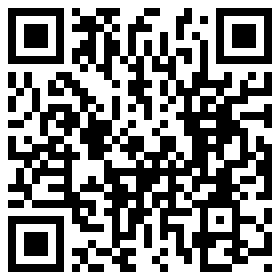 Hai Nan Town
Hai Nan Town Nyonya & Hainanese Restaurant, riding on the success of their first outlet in Sungai Nibong, started their second restaurant in Tanjung City Marina when it was completed in 2006. It quickly became the most beautiful bay side restaurant which also offers one of the best nyonya and hainanese delicacies in town.Whilst the restaurant in Sungai Nibong caters mainly to office workers from the industrial sector due to the proximity to the Free Industrial Zone, the Tanjung City Marina outlet has cast its net far and wide attracting not just customers from the offices nearby but also tourists and locals alike from further districts.
      
This is mainly due to the scrumptious array of nyonya and hainanese cuisines on offer. But another reason for its popularity is the ambience of the restaurant and the environment as it is next to the sea which adds extra comfort when dining alfresco style.
Category

Restaurant

Address

Tanjung City Marina, 8A, Pengkalan Weld, Weld Quay, 10300 Penang, Malaysia

Phone Contact

604 263 8633

Email

hainantown@hotmail.com

Website

Latitude

5.415297201864333

Longitude

100.34368972583468

Operation Hours

| | |
| --- | --- |
| Monday | 11:00:00 AM - 10:30:00 PM |
| Tuesday | 11:00:00 AM - 10:30:00 PM |
| Wednesday | 11:00:00 AM - 10:30:00 PM |
| Thursday | 11:00:00 AM - 10:30:00 PM |
| Friday | 11:00:00 AM - 01:00:00 AM |
| Saturday | 11:00:00 AM - 10:30:00 PM |
| Sunday | 11:00:00 AM - 10:30:00 PM |
De Title dinning cabin was born from our founders creation with the one
FOONG WEI HEONG'S shareholder-cum-chef Ooi Liong Chai started his career as a 16-year-old
If you're looking for a taste of Middle Eastern cuisine, you can't go
RAINBOW,Modern Western Cuisine,serves food and beverage at AFFORDABLE price and TRUE VALUE for
The T-Bowl (Toilet Bowl) Restaurant was established on 18th Feb 2008 at 3rd
This restaurant cum museum is the former home of the late Yeap Chor
Ding specializes in charcoal BBQ & steamboat. Pick and choose from a varied
First franchise outlet in Penang for Lunarich Malaysia Pizza & PastaLUNARICH restaurant serves
Located along the old world charm of Armenian Street is a Chinese restaurant
Dragon-i is a shanghainese concept restaurant. It's under the same company with Canton-i.
Blog Reviews
Be the first to submit blog post for Hai Nan Town